The composition of Texas legislative committees is one of the greatest factors in determining which Pro-Life bills will progress through the legislative process and ultimately become law. The Texas House of Representatives Committee assignments for the 88th Legislature were released this week, and thankfully, the committees most likely to discuss Pro-Life Priority Bills once again have strong leadership.
Last session, the majority of Pro-Life legislation was referred to the House Committee on Public Health. Pro-Life Champion Representative Stephanie Klick (R – North Richland Hills) led the committee in successfully passing 12 Pro-Life bills out of her committee. Thankfully, she was once again appointed to chair this crucial committee. Texas Right to Life looks forward to working with Chairwoman Klick and the Public Health Committee again this session.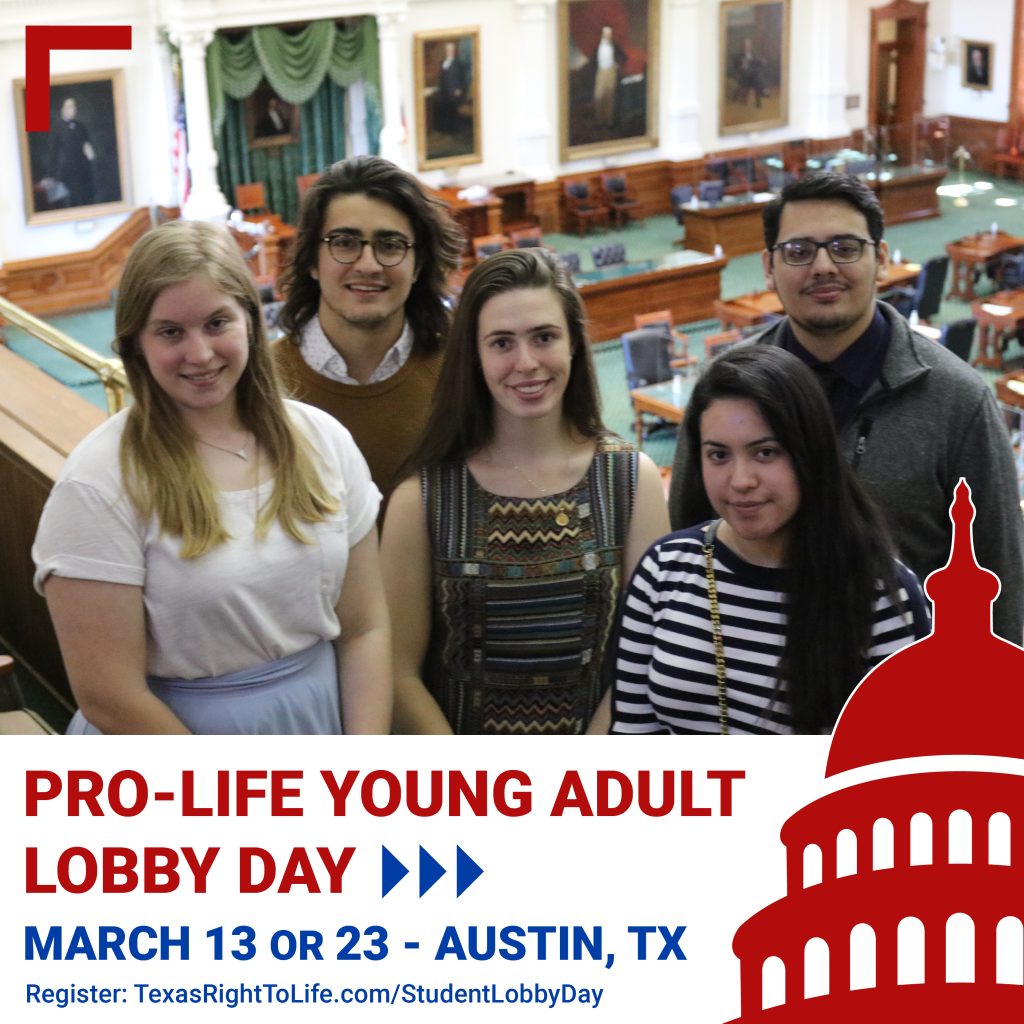 Other committees which may hear Pro-Life priorities also continue to be chaired by strong Pro-Life voices. Representative Tom Oliverson, M.D. (R – Cypress) will remain chair of the House Committee on Insurance, Representative Jeff Leach (R – Plano) again chairs the House Committee on Judiciary and Civil Jurisprudence, and Representative Greg Bonnen, M.D. (R – Friendswood) once again chairs the House Committee on Appropriations. The Appropriations Committee is vitally important, as it will set the budget for the crucial life-affirming Alternatives to Abortion program.
This legislative session, Texas Right to Life has a robust list of priorities to guide us into the next chapter of the Pro-Life movement. This is the first Texas legislative session since the historic overturning of Roe v. Wade, and there is still much work to be done. While elective abortion is prohibited in Texas, we still have to work toward stopping illegal abortions, assisting pregnant mothers, and defending vulnerable patients.
Texas Right to Life thanks Speaker Dade Phelan (R – Beaumont) for these promising appointments and looks forward to celebrating numerous life-saving victories with the Texas House by the end of the session.
Thank you for reading this article! If you support our mission, give a life-saving donation today!