High Schoolers! Join us at Team LIFE Camp, where you will meet like-minded people, and become savvy on Pro-Life issues!
---
Team LIFE Camp
Grades 9-12
April 1-3, 2022
Camp Chrysalis in Kerrville, TX
Please fill out WAIVERS here and email to StudentCentral[@]TexasRightToLife.com.
---
---
PRICING SCHEDULE:
October 1, 2021 – November 30, 2021
December 1, 2021 – January 31, 2022
February 1 – March 18, 2022
March 19 – March 31, 2022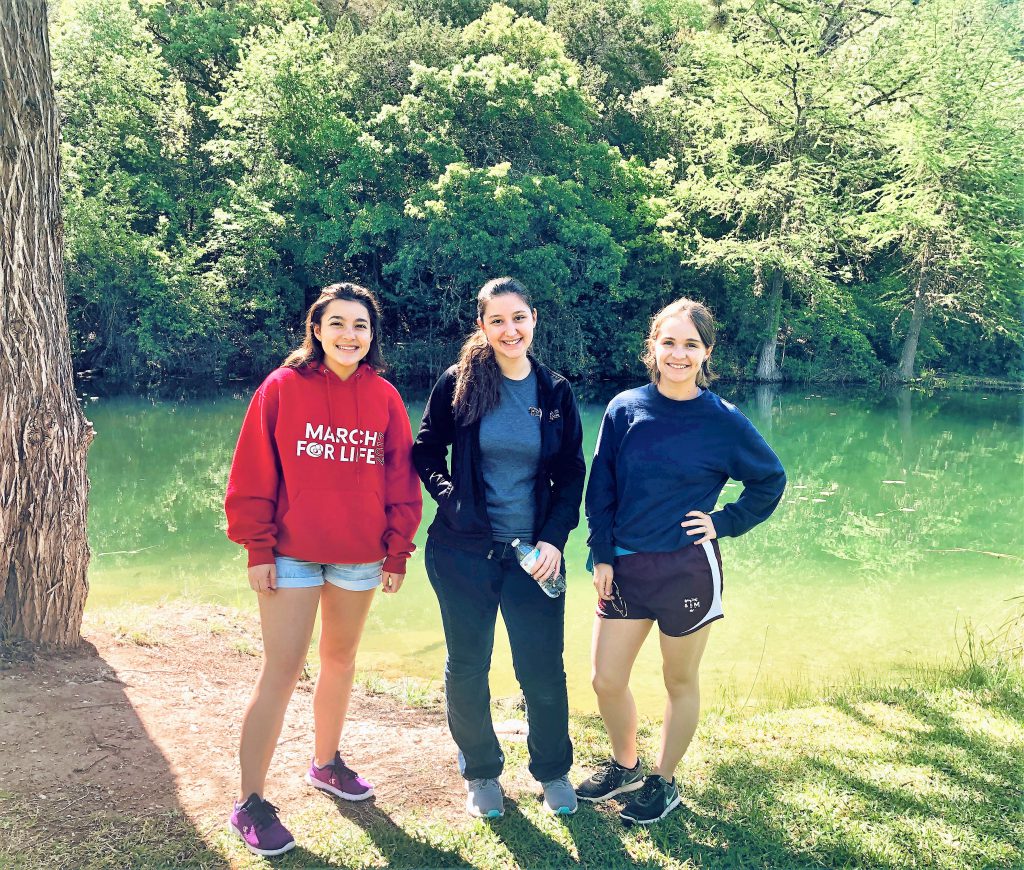 For a sibling discount code, please contact [email protected]
---

How fun will spending a weekend learning about Pro-Life issues be? Think swimming, games, sports, a campfire and S'mores. This is all to prevent your brains from exploding with information on how abortion was legalized, what Planned Parenthood really does, who founded the world's largest abortion business, and what real options are available to women.
---
Here's what past campers had to say about Team LIFE:
" "It's so amazing to be around people with the same goal in mind. I feel like maybe America has a chance!" – Shelby W.
""I am more excited to be openly Pro-Life. At first, I struggled with my image, but that isn't important." – Daniel R.
""I enjoyed discussion time, because different people have views that I had never thought about." – Samantha S.
""My favorite part was being able to not only learn about the topics, but to practice talking about them!" – Rhema G.
""I wouldn't change a thing about this camp, because I am in awe of how amazing it is! Don't change!" – Caitlyn W.
The biggest problem campers had? The weekend wasn't long enough!
Texas Right to Life is a statewide, non-partisan, Christian organization, and our Team LIFE Camp reflects these values.
All staff and counselors live by our Statement of Faith and Standards of Conduct.
Are you a parent or youth minister, and interested in chaperoning campers to Team LIFE Camp? Day chaperones and parents are invited to attend the entire schedule of Team LIFE Camp presentations, activities, meals, etc., for the price of $89 for the whole weekend. Overnight lodging will not be included. Parents and day chaperones who want to stay overnight must call the campsite to book separate private cabins, or stay in a local hotel. For day chaperone and parent registration, please click here!