Earlier this year, state lawmakers convened for the Regular Session of the 88th Legislature. This marked a unique opportunity: Texas' first chance to pass Pro-Life bills without the obstruction of Roe v. Wade. While elected officials chose to ignore deadly threats to preborn children, they did provide new help for pregnant and parenting college students and passed a reform to increase protections for hospital patients, which was the most notable victory.
Three Pro-Life Priority Bills were passed, all of which take effect September 1.
Two of these bills by Senator Angela Paxton (R – McKinney) will help pregnant and parenting college students. Senate Bill 412 enshrines federal protections for pregnant women and parenting college students into Texas state law, and Senate Bill 459 offers priority class registration for parenting college students. These new measures help dismantle the idea that women have to choose between educational and professional success or having their child.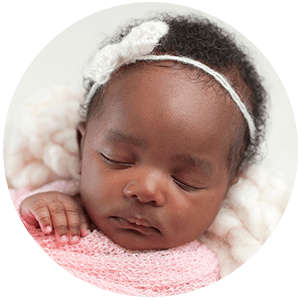 Don't miss awesome Pro-Life stories like this.
>> Get the Pro-Life Weekly Highlight just once a week:
The most notable Pro-Life victory of the session is House Bill 3162, passed thanks to the leadership and dedication of Representative Stephanie Klick (R – Fort Worth). This policy takes significant steps to protect vulnerable hospital patients from the anti-Life 10-Day Rule of the Texas Advance Directives Act — now to be known as the 25-Day Rule.
This incremental policy will improve current law in several ways, including by:
Protecting patients from discriminatory "quality of life" judgments;
Prohibiting hospitals from withdrawing life-sustaining treatment from competent patients;
Requiring hospitals to perform certain procedures necessary to facilitate a transfer before a countdown on a patient's life can be imposed; and
Extending the countdown from 10 days to 25 days.
This law is the most significant improvement to the Texas 10-Day Rule and the Texas Advance Directives Act in 20 years. While there are still more changes needed, this law provides crucial tools to better protect vulnerable patients.
As these and other policies take effect on September 1, Texas Right to Life will be monitoring implementation. Often overlooked, implementation of laws is equally or even more important than passing good bills. We will be working to ensure the Legislature's intent in these and other bills is implemented appropriately by the state agencies tasked with doing so.
There are still many Pro-Life improvements needed in Texas. We must stop the abortion industry's deadly innovative efforts, such as illegally mailing abortion pills into the state or bringing them across the southern border and committing abortions in the Gulf of Mexico in federal waters. We must continue building a state that is not just anti-abortion but truly Pro-Life. We must fully restore protections and rights to vulnerable hospital patients.
While the fight is not over, we still celebrate the improvements made through these laws. Please join us as we continue to fight for strong life-affirming policies as we work to build a truly Pro-Life state.
Thank you for reading this story! If you support our Pro-Life ministry, chip in with a life-saving contribution today!