Texas Right to Life filed a "friend of the court" brief Thursday urging the Supreme Court of the United States to hear a case about whether private citizens may peacefully protest or conduct sidewalk counseling near an abortion facility.
If considered by the court, this lawsuit, Vitagliano v. County of Westchester, has the potential to broadly affect the ability of Pro-Life citizens to engage in sidewalk counseling outside of abortion clinics across the country.
The case challenges a New York law that banned individuals from approaching within eight feet of another person outside abortion clinics to engage in "oral protest, education, or counseling" without consent. New York's law was legal because the U.S. Supreme Court upheld a similar law in Colorado in 2000 in the case Hill v. Colorado. As a result, the Vitagliano lawsuit also challenges the constitutionality of Hill.
These New York and Colorado policies restrict harmless, constitutionally protected speech activities. Notably, they did not prohibit approaching without consent for other reasons, such as to wish a woman "good luck" with her abortion.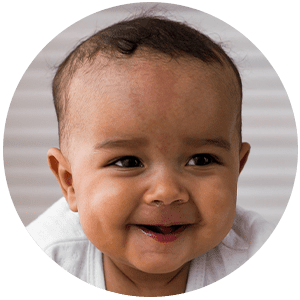 Don't miss awesome Pro-Life stories like this.
>> Get the Pro-Life Weekly Highlight just once a week:
In 2022, Justices Clarence Thomas, Amy Barrett, and Neil Gorsuch stated in a dissenting opinion that Hill "upheld a blatantly content-based prohibition on 'counseling' near abortion clinics on the ground that it discriminated against 'an extremely broad category of communications.'" They even labeled the decision "an aberration in our case law."
Just last year in Dobbs v. Jackson Women's Health Organization, the case that overturned Roe v. Wade, the Supreme Court dubbed Hill a "distortion of First Amendment doctrines."
Texas Right to Life is urging the Court to hear the Vitagliano lawsuit to clarify whether the Court still upholds the now contradictory standard it set in Hill. We argue: "If the Court is no longer willing to stand by the holding and rationale of Hill, then it should overrule the decision now rather than leaving lawmaking bodies guessing about the Court's future intentions."
The United States Supreme Court must hear this critical case. Pro-Lifers should be permitted to exercise their First Amendment rights and protect preborn children and pregnant women outside of abortion clinics.
Thank you for reading this story. If you support our Pro-Life mission, chip in with a life-saving gift today!