The Republican leadership in the Texas House of Representatives is facing a fiery scandal of their own turmoil and corruption. Voters like you are furious that establishment politicians killed Pro-Life policies, and now, these same swamp creatures demand silence from those of us who speak the truth.
You and I are under attack. We're told that dissent is forbidden.
In fact, our keynote speaker at the North Texas Celebration of Life next week is the only Pro-Life hero of the Texas House of Representatives from 2019, but politicians threatened us to cancel him because he is "out of line" with the establishment rank and file.
Indeed, Honorable Jonathan Stickland (R-Bedford) is out of line with the corrupt Republicans exposed on tape in a quid pro quo scheme.  That's exactly why I invited him. And I invite you to see for yourself.
Join Representative Stickland and me at the North Texas Celebration of Life in Dallas on October 26. This is the only place you'll hear this exclusive message among 500 activists like you.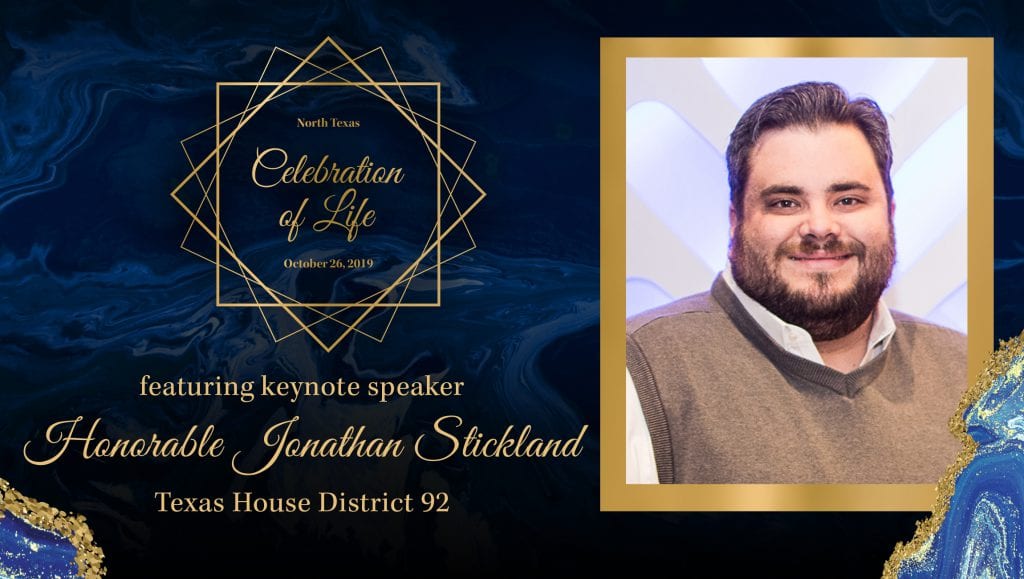 And I have a reward for those of you who dare to stand against the Austin establishment.
Use code ONWARD (Representative Stickland's signature slogan) to save 50% on individual tickets.
The unholy rot of the GOP establishment is now vulnerable and exposed. Our actions now will reveal whether we conservatives align with worldly power or Biblical truth.