Republican Congressman Randy Weber (TX–14) has filed a bill to stop the abortion industry from killing preborn children off the Gulf Coast in federal waters.
Ever since Roe v. Wade was overturned, the abortion industry has sought creative and evil new ways to continue killing preborn babies. One of these bizarre, deadly tactics involves refurbishing cargo ships into abortion clinics, ferrying pregnant women into federal waters to end the life of the preborn child.
Abortion boats should never float in federal waters. That is why I introduced a bill banning offshore abortions. This practice is morally and ethically reprehensible.https://t.co/AZIgbDrTJK

— Randy Weber (@TXRandy14) August 29, 2023
One group has already killed 1,200 babies on its abortion ship.
Texas is unable to stop this because our state only has jurisdiction over bodies of water up to nine nautical miles off the coast. The federal government, however, has full jurisdiction over the "territorial seas," up to 12 miles offshore. These abortion ships are far enough out that they are subject to federal law, overseen by maritime jurisdiction. And of course, sadly abortion is not illegal federally.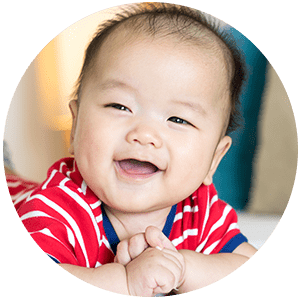 Don't miss awesome Pro-Life stories like this.
>> Get the Pro-Life Weekly Highlight just once a week:
Texas Congressman Randy Weber knows this problem first hand because he represents the Gulf Coast region (Beaumont, Lake Jackson, and League City). He filed H.R.5319, the "Ban Offshore Abortion Tourism Act", or "BOAT Act." This legislation would make it illegal to perform offshore abortions, blocking abortionists' attempts to promote abortion in Pro-Life states.
In his press release announcing the bill's filing, Congressman Weber said:
"This practice is morally and ethically reprehensible. As the Left pushes radical and unsafe workarounds, I will continue to fight for women's safety and protect the sanctity of life. It's our responsibility to stand against such practices and provide proper legal protection for both the vulnerable women and the unborn."
The once largest organization offering offshore abortions, Abort Offshore, no longer appears to be operating. However, a new initiative called PRROWESS is fundraising $10-12 million to begin operations.
The federal government must address this innovative, deadly trend, and Texas Right to Life is thankful for Pro-Life Congressman Weber stepping up to the plate to offer this important legislation.
Thank you for reading this story! If you support our Pro-Life ministry, chip in with a life-saving contribution today!