"HWC is no longer able to provide abortion care" a giant banner announces outside Houston Women's Clinic abortion business. Following today's Supreme Court of the United States ruling in Dobbs v. Jackson overturning Roe v. Wade, Texas abortion businesses have begun admitting defeat.
Elective abortion is now illegal in Texas beginning at conception. Now that Roe has been overturned, Texas' pre-Roe laws protecting preborn babies have gone back into effect. Additionally, a trigger law strengthening protections for the preborn will take effect 30 days after the Supreme Court's judgement.
In response abortion businesses across the state have begun giving up.
A Houston abortion activist tweeted, "a really sad day to see this sign go up this morning at Houston Women's Clinic and to see patients being turned away. This clinic had been the 4th largest provider of abortions in the USA."
Another abortion business, Aaron Women's Center, is announcing, "we are not taking any abortion appointments until further notice."
Planned Parenthood of South Texas stated, "no (we are not providing abortion appointments at this time), the Supreme Court released a ruling which has impacted our ability to provide abortions."
"Due to a Supreme Court ruling and Texas law, abortion is banned. We are not able to provide abortion," Planned Parenthood Stafford Center for Choice announced.
However, some abortion businesses are trying to weasel around the law, saying they will continue committing abortions.
Suburban Women's Medical Center of Northwest Houston stated over the phone that they are still committing abortions and taking appointments as of 11 a.m. this morning, after the Supreme Court's ruling.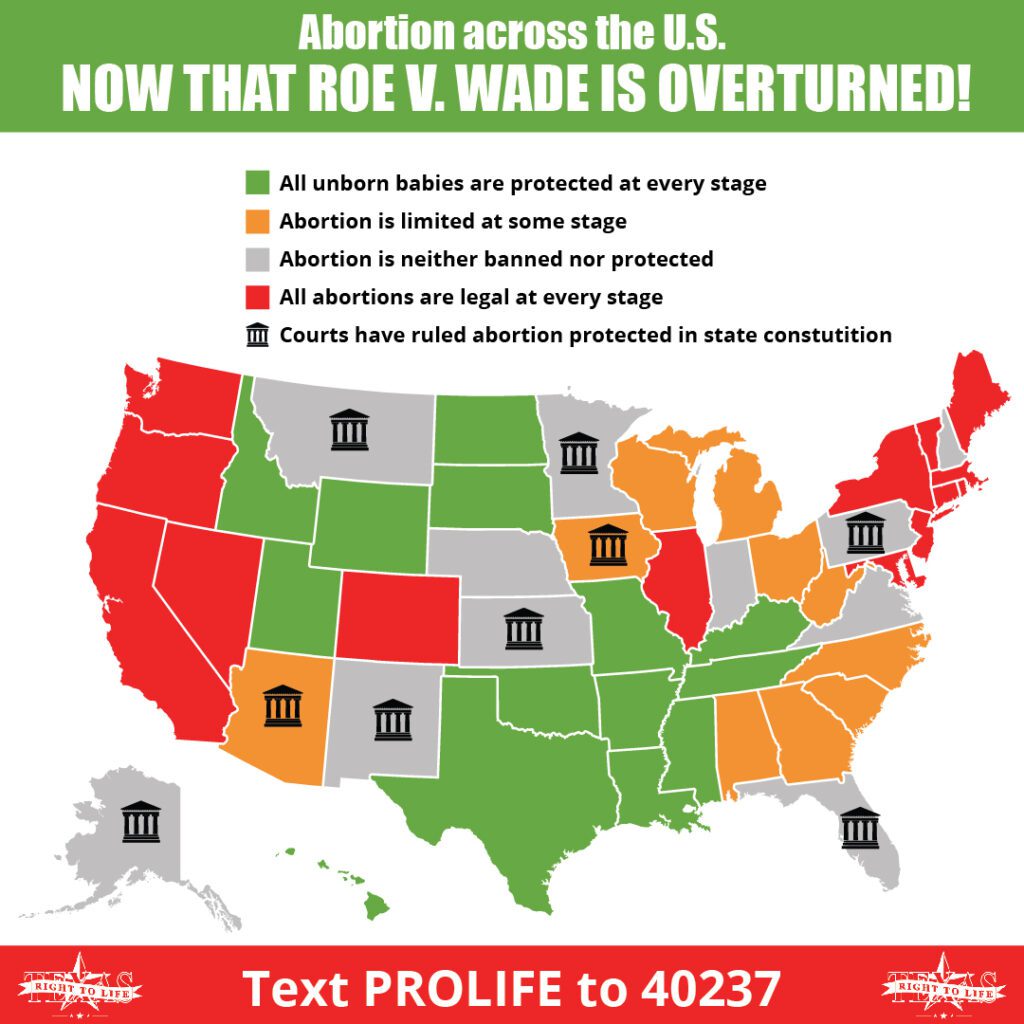 It must be made very clear; abortion is now illegal in Texas starting at conception. Any abortion business that attempts to continue killing babies through abortion at any point in pregnancy is now not only destroying a human life, immeasurably hurting a woman, and violating basic morality but also breaking Texas law.
Stay tuned to Texas Right to Life for more updates and information.
Donate now to help us continue defending Life!