An article by Pro-Life student leader Nikki Tankus
Returning from the Covid lockdowns, the students of the Pro-Life Huskies club at Houston Baptist University (HBU) enjoyed a successful semester of activities and events to defend Life.
With one of the largest incoming freshman classes yet bolstering the club's numbers, Pro-Life Huskies was able to organize and coordinate many life-saving activities throughout the Fall 2021 semester.
This semester, three new passionate and hardworking students took on leadership of the Pro-Life Huskies. Celeste Dunn stepped up as President, Clara Holt as Treasurer, and Nikki Tankus (me!) as the Public Relations Officer.
Celeste Dunn and I are new Fellows in Texas Right to Life's Dr. Joseph Graham Fellowship for College Pro-Life Leaders.
We both attended Texas Right to Life's "newbie" training this summer where we learned all about Pro-Life apologetics, tabling practices, bioethics, and much more.
Equipped with this expert training, Pro-Life Huskies made a MAJOR impact on campus through speaker appearances, tabling events, game nights, and many other incredible activities.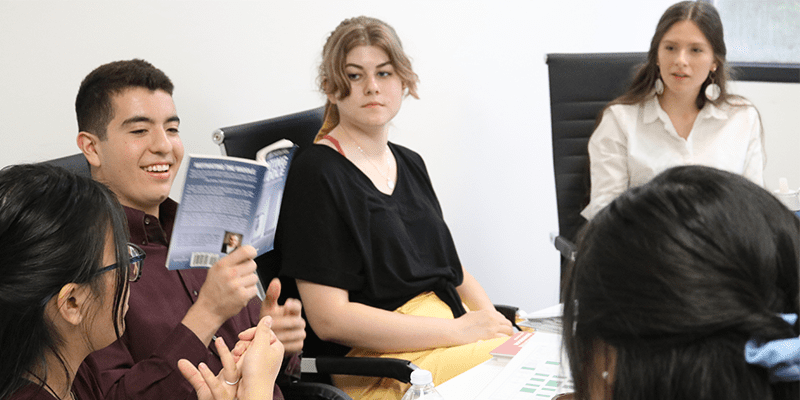 The members of Pro-Life Huskies were even able to receive a "crash course" on Pro-Life apologetics from Texas Right to Life Education Associate Sarah Do. I know this course was crucial in helping us all be even more effective advocates for Life.
Pro-Life Huskies partnered with the campus Pre-Law Society to host a lecture by Dr. John Tyler, Professor of Government at HBU, on various abortion cases and Roe v. Wade's impact on American society. 
Through our tabling events Pro-Life Huskies engaged with the HBU community and sparked dialogue and thought among the student body regarding abortion issues. We asked students whether they considered themselves Pro-Life or "pro-choice" and what size a baby is when their heartbeat is first heard. The conversations that arose from these simple questions were incredible to hear!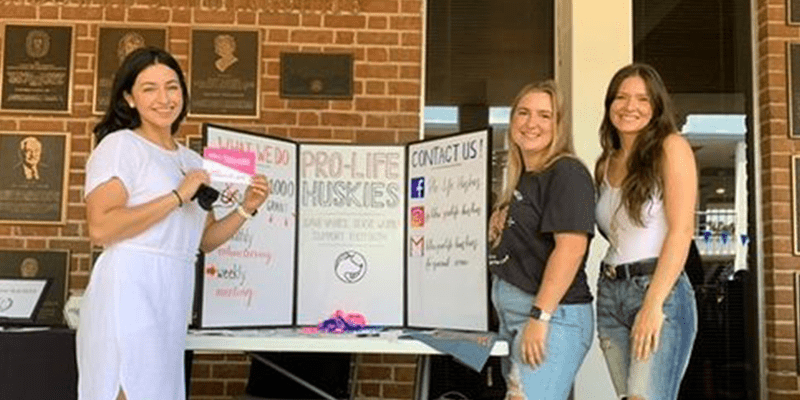 In order to make our presence even more felt on campus, we hosted a Pro-Life picture day where students could gather and unashamedly proclaim their Pro-Life values. Pro-Life picture day was extremely successful and showed off the diversity and passion of Pro-Life students!
Coordinating with University of Houston's Coogs for Life and University of St. Thomas's Celts for Life we had a powerful and moving day of unified prayer in front of the Gulf Freeway Planned Parenthood. 
All of us in Pro-Life Huskies are excitedly planning more life-saving events for the Spring semester.
We are even encouraging more Pro-Life freshmen to join the Texas Right to Life Fellowship in order to increase our effectiveness and club operations.
As the Spring semester kicks off, perhaps what Pro-Life Huskies is most excited for is our Pregnant and Parenting Student Scholarship event. In this event we offer aid and help to students who are struggling while pregnant or parenting at school.
We hope and pray that our efforts will help and encourage students to lovingly embrace the gift of Life and defend the innocent and vulnerable at every stage!
Did you enjoy this article? Donate now to spread the Pro-Life message!