Producer, actor, and Pro-Life advocate Eduardo Verástegui launched his campaign for president of Mexico Thursday.
Verástegui is best known for his work in the 2006 Pro-Life movie "Bella" and his recent blockbuster "Sound of Freedom," revealing the evils of human trafficking.
"After a period of discernment, I made the most important decision of my life: I have just registered with the INE [National Electoral Institute] my intention as an aspiring independent candidate for the presidency of the Mexican Republic for the elections on June 2, 2024," Verástegui wrote on social media.
"My fight is for life. My fight is for freedom. It is time to remove the same old people from power. Our country needs a new way of doing politics, to eradicate corruption and impunity."
He said in a July 5 video that the National Action Party (PAN), which traditionally identified as a Pro-Life, pro-family conservative party, "is dead."
"The leadership of PAN betrayed its membership by imposing a candidate who represents the complete opposite of the values defended by the majority of its followers," Verástegui continued.
Besides PAN, the Frente Amplio por Mexico alliance includes PAN's main rival, the Institutional Revolutionary Party (PRI), and the Party of the Democratic Revolution (PRD).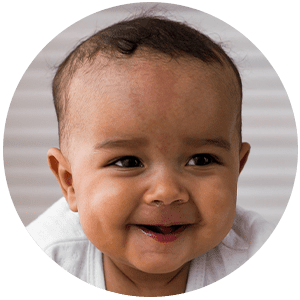 Don't miss awesome Pro-Life stories like this.
>> Get the Pro-Life Weekly Highlight just once a week:
Preborn children can be legally killed in all 32 states, according to a ruling from the Mexican Supreme Court this week.
Mexico's abortion laws impact Texas, too.
Since the Texas Heartbeat Act protected nearly all preborn babies from abortion in 2021, and the state later banned all elective abortions upon the reversal of Roe v. Wade last year, activists in Mexico have smuggled abortion pills across our southern border.
Verástegui reflected, "Sadly today, the most dangerous place on the planet, where most deaths take place is the belly of the mother. If a politician is not able to defend the smallest of his Country, the babies that are in the womb of a mother and run the risk of being aborted, then I wonder who they are defending?"
Thank you for reading this story! If you support our Pro-Life ministry, chip in with a life-saving contribution today!