A dozen communist rioters trespassed into our Boots on the Ground educational conference in Austin on Saturday as we commemorated the 49th anniversary of Roe v. Wade.
The group entered the hotel lobby of the conference just before noon, marching and shouting, "Working women, give them hell; it is right to rebel. We will defend abortion rights; working women, rise and fight!"
Soon, the rioters turned violent. One woman lit smoke bombs on FIRE and launched them into a crowd of students inside.
The rioters left the scene after hotel staff intervened. However, the group already vandalized property both inside and out.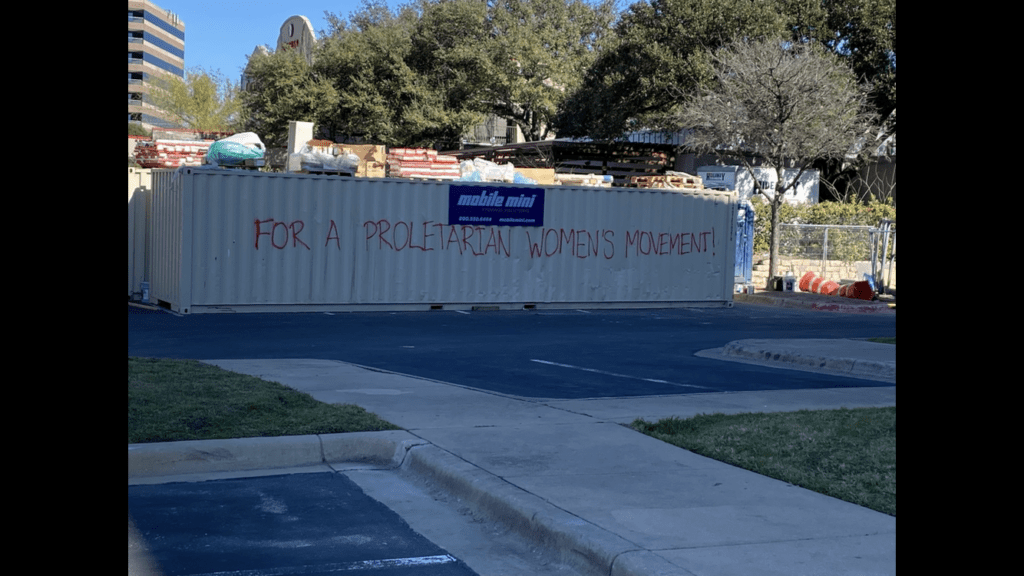 Texas Right to Life and hotel staff contacted the Austin Police Department, which inspected the facility for additional threats and investigated the attack.
Thankfully, no one was hurt.
Since spearheading the passage of the Texas Heartbeat Act and enforcement of the law beginning September 1, 2021, Texas Right to Life has been the target of vicious attacks, including three bomb threats within four months and circulating employees' home addresses online. Texas Right to Life has taken proactive measures to ensure the safety of our supporters and activists since we became the target of violent messages due to the Texas Heartbeat Act.
Devaluing life inside the womb inevitably leads to violence outside the womb. These recent crimes demonstrate the brokenness, anger, and pain of the pro-abortion movement. We pray for the perpetrators, that they may find healing in Christ.
Abortion advocates are targeting Texas Right to Life because they know we are the greatest defenders of preborn children. We will not be silenced, and we will never stop working to protect Life.
The Texas Heartbeat Act is still in effect today and saves an estimated 100 children and their mothers per day from abortion.
Meanwhile, we eagerly watch a separate case from Mississippi (Dobbs v. Jackson), which could weaken or overturn Roe v. Wade this summer. Join us in praying that this anniversary of Roe will be the last.
Did you enjoy this article? Donate now to spread the Pro-Life message!