We release the Pro-Life Scorecard after every legislative session as a useful tool to voters to understand the performance of elected officials during that session.
The Pro-Life Scorecard gives voters a complete picture of an individual legislator's Pro-Life performance by showing each separate vote for or against Life.
Additionally, by looking at the overall numerical scores voters and analysts can track the trends between chambers, parties, and individual legislators over multiple sessions.
For the 87th Legislature, the Texas House averaged 50% overall, even though Republicans outnumber Democrats by 20 members. The Senate averaged 59%.
Here are a few of the most outstanding numbers and trends, looking first at Republicans and then at Democrats.
Republicans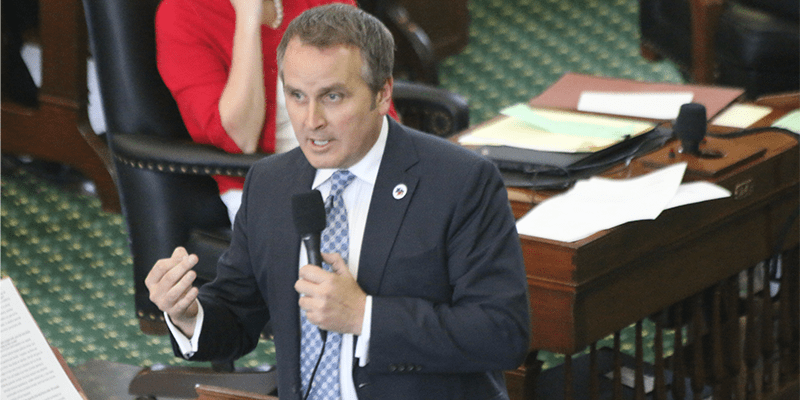 During the 87th Legislature, Republican scores averaged 86% in the House.
Many Republicans lost points due to their failure to co-author two key priority bills. One priority bill would have repealed the anti-Life 10-Day Rule. The other would have strengthened conscience protections for medical professionals.
Texas Right to Life repeatedly informed Representatives that their support for these two priority bills was crucial. Yet they remained complacent even knowing that the co-authorship would be scored.
Many Republicans improved their scores relative to previous sessions. But some of the increase can be attributed to a higher potential score – essentially, the impact on overall score for loss of points was larger in 2019 than in 2021. So, some of the small score increases for individual legislators from previous years should be taken with a grain of salt.
In the Senate, Republicans earned a 96% average score. This seems impressive at first, especially when held in comparison to the House average. Indeed, as there are far fewer of them, Senate Republicans are more likely to act in unity compared to the House representatives. However, this session's average is concerning in comparison to those of the 86th and 85th Legislatures. In both of these two most recent sessions, every Republican still in the Senate had earned a 100% Pro-Life score.
Other notable analyses of Republicans' scores include:
35 Republicans in the House and 8 in the Senate achieved 100% this session.
15 House Republicans who fell short of a perfect or near perfect score in the 86th Legislature were able to achieve 100% in the 87th.
27 House Republicans who had achieved 100% at least once within the past several sessions earned scores under 85% this year. 
Out of 85 total House Republicans, only 13 incumbents have a 100% Pro-Life voting record.
This session, 10 of 18 Republican senators earned less-than-perfect scores, all falling short of their recent achievements. 
The lowest Republican scores in the House belong to Representatives Geanie Morrison, Charlie Geren, and Lyle Larson with

53%

, and the lowest in the Senate belong to Senators Donna Campbell and Kel Seliger with

87%

.
Democrats
Democrats, meanwhile, average only 6% in the House. The highest scoring Democrat by far is Representative Ryan Guillen, a long-time Pro-Life Democrat who earned a score of 79% and who recently announced his switch to the Republican Party. Excluding this outlying score, the average for the remaining 65 House Democrats drops below 5%. This is very much consistent with the Democratic average from the last several sessions.
Senate Democrats earned an average 8% score, only slightly higher than the House Democrats. However, this number is enormously skewed by a single score of 84%, belonging to Democratic Senator Eddie Lucio Jr., who is retiring after the end of this session. Without this extraordinary outlier, the average score for the remaining twelve Senate Democrats falls to just 2%. These numbers demonstrate just how anti-Life the Democratic Party has become.
20 House Democrats earned 0% during the 87th Legislature, 19 of them never earning a positive Pro-Life point in their careers.
The 40 House Democrats who earned 3% or 5% won those points by voting in favor of two amendments to the Texas Heartbeat Act (Senate Bill 8): one that limits civil enforcement only to violations of the Texas Heartbeat Act and one clarifying that a perpetrator of sexual assault cannot sue if the sexual assault survivor seeks or obtains a prohibited abortion. Without these points, another 34 House Democrats would have career averages of 0%.
Only 7 House Democrats, including the now-Republican Gullien, earned above 5%. Each of these seven improved on their score by at least 20% from last session.
Only 3 Senate Democrats earned above 2%. Two of these were still under 10%.
Perhaps the biggest takeaway is that there are more Democrats who earned perfectly anti-Life scores than there are Republicans who earned perfectly Pro-Life scores.
This emphasizes the importance of our state elections. Passing strong Pro-Life legislation requires electing officials who not only say they share our Pro-Life values but will courageously prioritize the passage of legislation that immediately saves lives from fertilization to natural death. 
Find this article helpful? Help us spread the Pro-Life message by donating today!