Planned Parenthood's lawsuit against Lubbock, Texas, was dismissed Tuesday by Judge James Hendrix, a judge in the U.S. District Court of the Northern District of Texas.

The lawsuit was an attempt to block the city's Sanctuary City for the Unborn ordinance that also took effect June 1.

Judge Hendrix dismissed the case after determining that Planned Parenthood failed to show they had standing to sue the City of Lubbock.

Planned Parenthood began committing abortions at their Lubbock facility earlier this year, after efforts to pass the Pro-Life ordinance were already in motion.

The Lubbock Sanctuary City for the Unborn ordinance took effect shortly before Judge Hendrix ruled in the case. The ordinance has forced the Lubbock abortion business to announce they will stop committing abortions until the ordinance is blocked in court.

The lawsuit's dismissal thwarts this legal attack from Planned Parenthood. But the question of whether a city has the authority to create civil liability between private actors remains open to possible examination by a state court in future suits.

Planned Parenthood filed the lawsuit against the City of Lubbock on May 17, just weeks after Lubbockites voted overwhelmingly to become a Sanctuary City for the Unborn on May 1.

The lawsuit attacked the ordinance that bans abortion within city limits, claiming the ordinance violated the "right" to abortion and that passing the ordinance was outside the city's legal authority.

Under the Sanctuary City for the Unborn ordinance, abortionists and those who aid or abet in an abortion are liable to civil lawsuits immediately and criminal penalties upon the reversal of Roe v. Wade.

Under this ordinance, women who may be seeking abortions are protected from any penalties and are in no way criminally or civilly liable.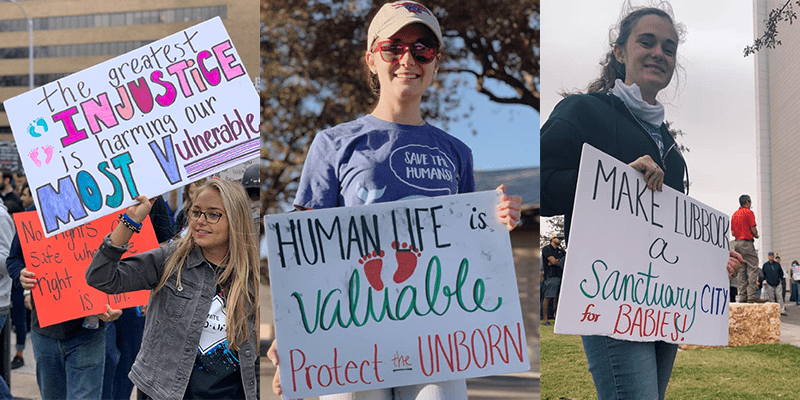 Lubbock is an example to other cities of how to boldly stand for Life.

The Pro-Life movement is ever anticipating continued attack by abortion advocates. But this court action emphasizes the strength of the carefully-drafted ordinance in standing up to lawsuits.

This favorable court action follows on the Texas Legislature's passage of the Texas Heartbeat Act, which protects preborn children across Texas from the moment a heartbeat is detectable.

Texas Right to Life applauds Pro-Life Lubbockites who voted to protect the preborn in their city and who continue to demonstrate great courage in standing up to the abortion industry.

We look forward to standing alongside all current and future Sanctuary Cities for the Unborn.