Twins Reagan and Mila have defied the odds from the very beginning.
Doctors warned that Reagan would not make it to birth, but the girls were born 11 weeks premature by emergency C-section. Their new chapter outside the womb was marked with challenges, with Mila weighing 2lb 13oz at birth, and little Reagan less than half her size, just 1lb.
Audrieanna Lambert, their devoted mother, recalled the difficult moments during her prenatal check-ups when it became evident that Reagan wasn't experiencing the same growth rate as her sister.
At 20 weeks' gestation, she lagged behind Mila by 18%, and by 24 weeks, the gap widened to 50%.
The medical prognosis was bleak. Audrieanna said that doctors "were certain she wouldn't make it because everything they knew medically told them she wouldn't. I was devastated."
Yet, despite these grim predictions, a 26-week scan offered a glimmer of hope: Reagan's tiny heart continued to beat against all odds.
Audrieanna was placed under close monitoring from 27 weeks onward.
However, things took a turn for the worse at 29 weeks when monitoring showed that Reagan's umbilical cord flow was disrupted, meaning that she was at immediate risk of dying.
On December 10, 2021, the twins were born via an emergency C-section, Mila at 2lb 13oz, and Reagan at a mere 1lb. Both babies required specialized care in the neonatal intensive care unit (NICU). Mila spent 45 days in the hospital, finally being able to go home in January 2022, while Reagan faced another tough three months in the hospital, battling sepsis and receiving multiple blood transfusions to help her grow.
Audrieanna could only hold her little girls when they were five days old. She said, "When I saw Reagan, she was so small she could fit in your hand. I knew she was going to be tiny, but she was still so much smaller than I had imagined."
"Mila was three times the size. But Reagan was fully developed despite how minuscule she was."
"It was magical, but they were so delicate and tiny."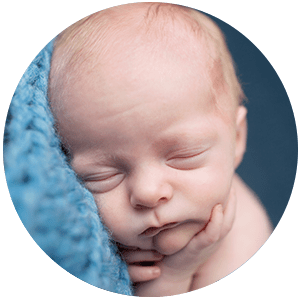 Don't miss awesome Pro-Life stories like this.
>> Get the Pro-Life Weekly Highlight just once a week:
Today, at 20 months old, both girls are thriving.
Reagan is walking and talking, while Mila is already running!
They still have quite a big size difference between them. Mila fits in outfits for 12–18-month-olds, but little Reagan is still wearing clothes for three-month-olds.
A study led by Dr. Edward F. Bell from the University of Iowa sheds light on the remarkable progress in preterm infant survival rates. The research assesses 10,877 infants born between 22 and 28 weeks' gestation and found survival rates "significantly improved" from 76% in 2008-2012 to now 78.3%.
Baby Reagan's miraculous journey stands as a testament to the value of life at every stage. Successful treatment of premature babies creates a logical and moral rift for abortion supporters. While Reagan received top-notch care to save her life, babies her same age were being legally aborted simply because they were still in their mothers' wombs. The twins' resilience and tenacity inspire hope and remind us that even the tiniest of fighters can achieve the greatest victories.
Thank you for reading this story! If you support our Pro-Life ministry, chip in with a life-saving contribution today!