On August 23, eight candidates for the 2024 Republican presidential nomination met in Milwaukee, Wisconsin to debate the issues and gain the attention of Americans. Notably, frontrunner and former President Donald Trump was absent from the debate stage, opting for a one-on-one interview with Tucker Carlson instead.
Of course, one of the most important issues in the nation right now is abortion. With last year's reversal of Roe v. Wade, the U.S. Supreme Court returned the issue of abortion to the people's elected representatives where it belongs. This means all 50 states are free to restrict or ban abortion, as has Texas; but, this also means Congress has the power to do so federally. Debate moderators Bret Baier and Martha MacCallum asked the candidates their stance on the Life issue, including whether and to what extent they would take action to restrict abortion on a federal level. The candidates' responses exposed where they truly stand on the issue of abortion, and how highly they would prioritize Life as Commander-In-Chief.
Former South Carolina Governor Nikki Haley claimed she is unapologetically Pro-Life, but that we need to stop "demonizing" the issue. In order to get the necessary votes in the Senate we need "consensus", seemingly unfriendly to the idea of a federal protection of preborn children primarily on the grounds that it is not currently achievable. She seemed uninterested in the role as leader of the United States in working to achieve such consensus and protect preborn children at the federal level to any extent at this point.
Florida Governor Ron DeSantis was asked about his thoughts on the idea of needing to appeal to moderates through compromise in order to win the race on this issue. DeSantis pointed out that he won his race for Florida governor in 2022 by a huge landslide with his firm, conservative stances. He went on to make several vague statements about his pride in signing the Heartbeat Law in Florida and how he stands with a culture of Life, but he would not commit to signing any specific ban on the federal level.
Former Vice President Mike Pence weighed in about how dearly he holds the cause of Life, citing his Christian faith. In direct response to Haley, Pence stated firmly that "consensus is the opposite of leadership." Rather, he correctly cited that over 70% of the country supports a 15-week ban on abortion and that he would advocate for one federally.
North Dakota Governor Doug Burgum took the most moderate approach of all the candidates. He said definitively that we should NOT have a federal ban on abortion. Rather, Burgum said that this issue falls under the 10th Amendment, leaving all duties and powers not allocated to the federal government to the states, and that Pro-Life policy falls under this purview. He feels that banning abortion federally would be another instance of the "feds stepping into people's lives and businesses."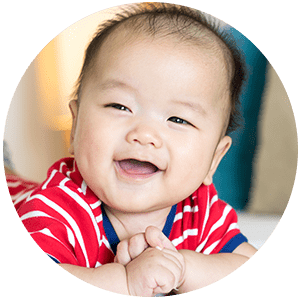 Don't miss epic Pro-Life stories like this.
>> Get the Pro-Life Weekly Highlight just once a week:
Former Arkansas Governor Asa Hutchinson responded to Burgum, pointing out that the Supreme Court gave the power to restrict abortion back to ALL legislatures, both state and federal. The Democrats are running away with their extreme position and aren't afraid to push it on the federal level. Hutchinson said that we certainly have the duty to address abortion in the states, but that Pro-Lifers also have the right to address it federally. He also said that he would prioritize enhancing adoption and maternal care.
Senator Tim Scott of South Carolina was the only other candidate to boldly declare his Pro-Life stance and commit to supporting a 15-week ban. Aggressively anti-Life states like California, New York, and Illinois are running away with extreme abortion-until-birth agendas, and Scott stated that the federal government has the right and the duty to hold them back.
Two candidates, former New Jersey Governor Chris Christie and businessman Vivek Ramaswamy did not get the opportunity to speak during this portion of the debate. According to previous statements, Ramaswamy has said that he is Pro-Life but that he does not think it makes sense to handle abortion at the federal level. Christie has said that he is opposed to federal action unless it is approved by all 50 states.
While former President Donald Trump was noticeably absent from the debate stage, his stance on Pro-Life policies is clear. While he does not appear to support a national ban on abortion, he enabled the overturning of Roe v. Wade through his three Supreme Court appointees.
The Republican Party is the only one which prioritizes the protection of innocent human Life in its platform. Republicans must choose a candidate who not only talks the talk but walks the walk in upholding this important issue to the Party and to voters.
Pro-Life Americans must have these positions in mind as they head to the ballot box soon for the Primary Elections. In Texas, the Primary Election is on March 5, 2024. As Americans who care about all innocent human Life, we cannot let an anti-Life Democrat maintain power as president.
Thank you for reading this story! If you support our Pro-Life ministry, chip in with a life-saving contribution today!