This Valentine's Day the New York Times denied basic biological facts and attacked the humanity of preborn children. The Times asserted that a preborn child does not have a heart. They argue that the child's heart is not actually a true heart but rather a "tube of cells" or a "cardiac tube."
"At this very early stage of a pregnancy," the Times wrote, "the embryo is the size of a pomegranate seed and has only a primitive tube of cardiac cells that emit electric pulses and pump blood."
Though the Times refuses to admit this, what they just described is a heart and a heartbeat. Calling the heart "primitive" does not change the incredible fact that even at 6 weeks' gestation the child's heart is beating and pumping blood, working exactly as a developing heart should.
The author intended to undermine the Texas Heartbeat Act, which protects preborn babies from abortion once a child's heartbeat is detectable. Faced with the inarguable fact that ultrasounds clearly detect cardiac activity (otherwise known as a heartbeat), the Times is forced to play word games and attempt to diminish the child's humanity to explain why terminating the child's life is acceptable.
The article alternates between vaguely claiming that "most" and "many" medical experts don't agree that a child has a heart in the womb. According to this logic, the Times criticized the Texas Heartbeat Act, saying the law is based on emotional appeal rather than scientific fact.
"(W)hat the law defines as the sound of a heartbeat is not considered by medical experts to be coming from a developed heart, which forms later in pregnancy," the Times argued.
This argument is a return to tired old "pro-choice" talking points that a preborn child is not a full human being but rather a "clump of cells" or an "undeveloped human."
Unless the New York Times is also arguing for infanticide or the killing of children then the argument that aborting children whose hearts are not finished developing makes no sense. If a person's value comes from possessing fully developed organs then technically everyone under 25 is valueless, as their brains are not completely developed.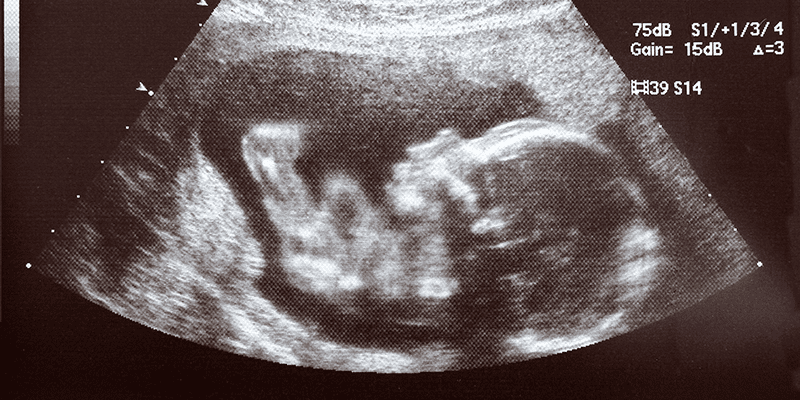 The article argues that what mothers hear during an ultrasound are sounds created by the ultrasound machine translating currents into an audible noise. Fact check: true. Attempting to belittle the humanity of the preborn, the Times actually just described how an ultrasound works.
The machine transmits sound waves into the body and records the waves that echo back. The fact that technology is used to hear the heartbeat does not lessen the reality of the child's existence. What the Times fails to explain is any true difference between what they describe as a "pulse" and a beating heart.
Commonly used ultrasound technology easily detects the existence of a child's heartbeat as early as 6 weeks. No matter how much the New York Times or anti-Lifers try to explain this reality away with semantic games, the fact remains; a preborn child is a human child, and the Texas Heartbeat Act is saving thousands of beating hearts.
Enjoy this article? Help us spread the Pro-Life message by donating today!