This mom and dad knew their connection was special when they learned they have the same birthday, August 18, but this year, they got the best gift ever: their twins born on the exact same day. All four members of the family share the same birthday.
Scierra Blair and Jose Ervin Jr. excitedly waited for the arrival of their twins due at the end of August. However, the couple's journey took an unexpected turn when Scierra went into labor early.
"They were going to bring them in on Aug. 17, so we said, 'Let's just wait until midnight,'" Ervin told WOIO.
The twins made it in the nick of time: Baby A-ria was born at 12:35 a.m., and her brother, José, followed just one minute later, on August 18, the same birthday as mom and dad.
From the beginning of their relationship, the couple knew their shared birthday was an extraordinary connection. Ervin recounted to News5Cleveland, "She showed me her ID and I was like, what's, that's crazy and I never met somebody with the same birthday as me." Little did they know that God would lead them to something even bigger!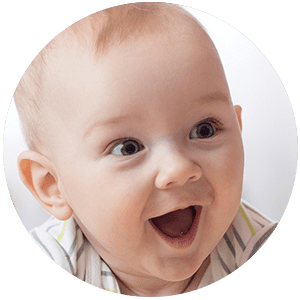 Don't miss awesome Pro-Life stories like this.
>> Get the Pro-Life Weekly Highlight just once a week:
"I have José the third and that's A-ria in the bassinet and I'm their father, and that's Scierra, and it's all of our birthdays today," Ervin said. "It was special, I really wanted them to be born on our birthday."
Both babies arrived weighing just over five pounds.
The family knows they are blessed: "I never met a family with kids that all have the same birthday, that's just crazy to me. It's a blessing, it's a gift from God," Ervin reflected.
Thank you for reading this story! If you support our Pro-Life ministry, chip in with a life-saving contribution today!