DNA found in a half-eaten burrito has helped identify a former research assistant from Wisconsin University who was arrested in connection with a firebombing of a Pro-Life center in Madison, Wisconsin. The attack on the headquarters of Wisconsin Family Action took place on Mother's Day 2022, around a week after the Supreme Court draft opinion leaked that would later overturn Roe v. Wade.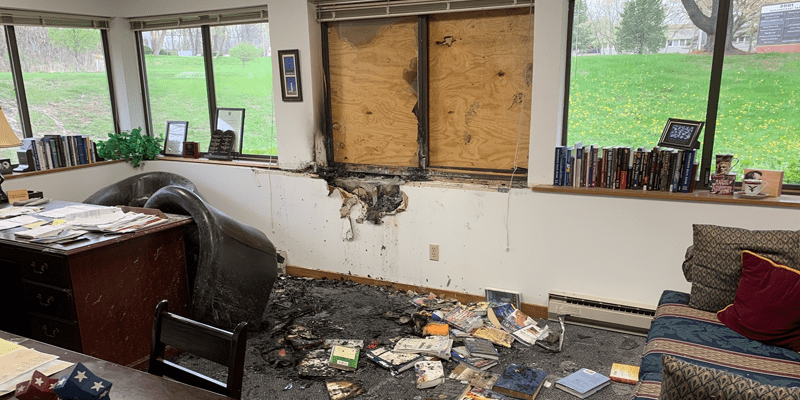 According to the Justice Department, around 10 months after the incident, Hridindu Sankar Roychowdhury, 29, was arrested in Boston and charged with attempting to cause damage by means of fire or an explosive. He had traveled from Madison to Portland, Maine, and bought a one-way ticket from Boston to Guatemala City, Guatemala, before his arrest.
On May 8, 2022, law enforcement responded to an active fire at an office building in Madison, and investigators collected DNA from the scene. Roychowdhury was identified as a possible suspect in March 2023, and officers collected DNA from food that he had disposed of in a public trash can.
A forensic biologist examined the DNA evidence recovered from the attack scene and compared it to the DNA collected from the food contents. The forensic biologist found the two samples matched and likely were the same individual. Roychowdhury was subsequently arrested at Boston Logan International Airport.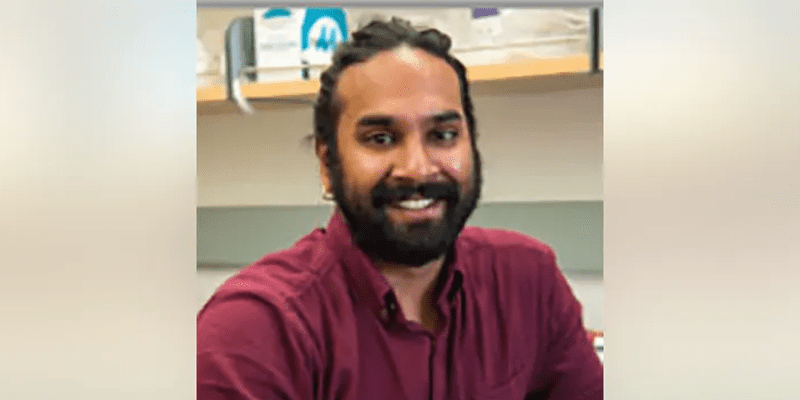 The complaint against Roychowdhury says that he used an incendiary device in violation of federal law in connection with his efforts to terrorize and intimidate a private organization. Assistant Attorney General Matthew G. Olsen of the Justice Department's National Security Division said in a statement, "I commend the commitment and professionalism of law enforcement personnel who worked exhaustively to ensure that justice is served."
Assistant Director Robert R. Wells of the FBI's Counterterrorism Division said, "Today's arrest demonstrates the FBI's commitment to vigorously pursue those responsible for this dangerous attack and others across the country, and to hold them accountable for their criminal actions."
The complaint says that on Mother's Day, the police found a mason jar under a broken window, which was broken, and the lid and screw top were burned black. A purple disposable lighter was also found near the mason jar. The police saw another mason jar with the lid on and a blue cloth tucked into the top, and the cloth was singed. The jar was about half full of a clear fluid that smelled like an accelerant.
Outside the building, someone had spray-painted on one wall, "If abortions aren't safe then you aren't either," and on another wall, a large "A" with a circle around it and the number "1312."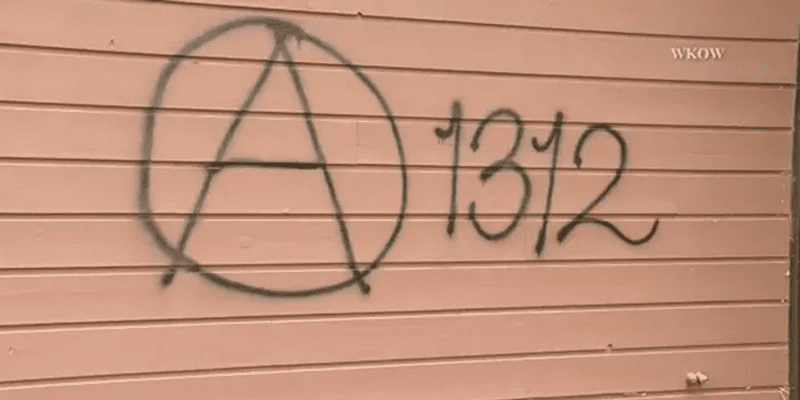 Roychowdhury was a former trainee/research assistant for the Biophysics Interdisciplinary PhD in Structural and Computational Biology and Quantitative Biosciences at the University of Wisconsin-Madison, according to screenshots shared to Twitter by Republican State Rep. Barbara Dittrich. His LinkedIn profile listed a UWMadison Doctor of Philosophy – PhD Biochemistry under education.
The University of Wisconsin-Madison's commencement announcement from May 14, 2022, listed Roychowdhury as a doctoral candidate. A university spokesperson told Fox News Digital that the individual had received a PhD in biochemistry from UW-Madison in May 2022 but is no longer affiliated with the university.
If convicted, Roychowdhury faces a mandatory minimum penalty of five years and a maximum of 20 years in prison, prosecutors said.
Thank you for reading this story! If you support our Pro-Life mission, give a life-saving donation today! >>