I want to shine a spotlight on one of the greatest Pro-Life heroes I know: Ruby Zimmerman.
Today is Ruby's 91st birthday, and she still comes to work at Texas Right to Life every day to join YOU in building a Pro-Life Texas.
Decades ago, Ruby used to answer calls for a doctor's office, until one call changed her life. The patient was screaming in pain and anguish after her abortion because the baby was delivered at home. Ruby then realized the tragedy of abortion and committed herself to the Pro-Life cause – first as a donor, then as a volunteer, and later as our receptionist for over 20 years now!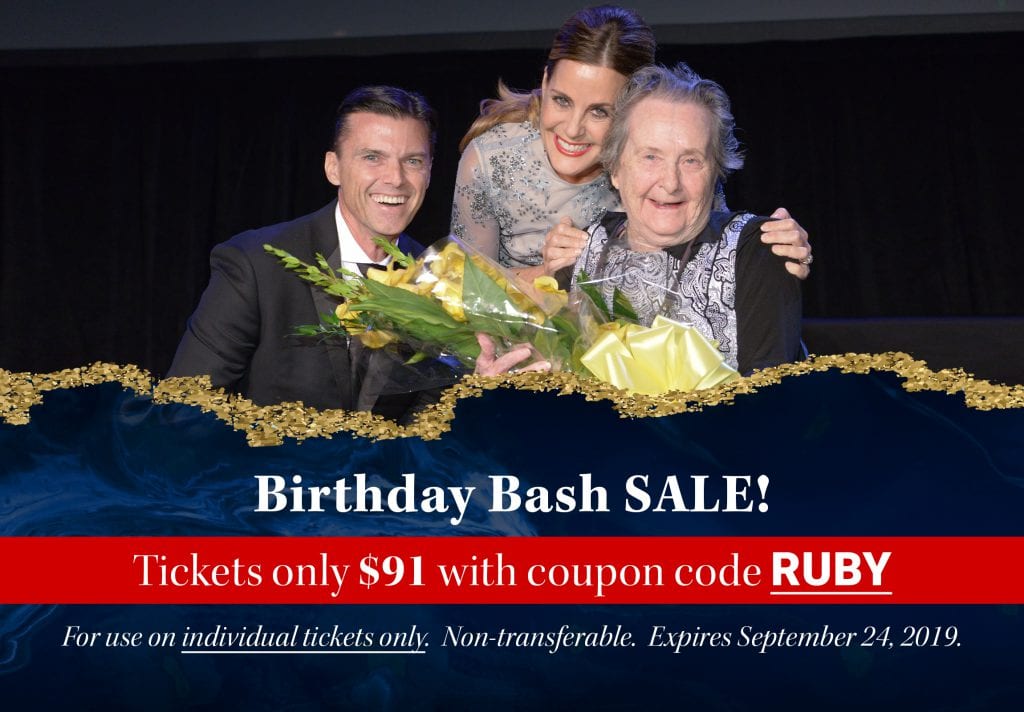 If you've ever received a piece of mail from us, Ruby is the one who carefully sorted, folded, sealed, stamped, and mailed that letter to you, praying for you by name as she worked on your envelope.
So in honor of Ruby's 91st birthday, she wanted me to extend to you a special offer: For today only, if you use the code RUBY, you can buy an individual ticket to our 22nd Annual Celebration of Life on September 28 in Houston for only $91! Again, this is for today only, but Ruby and I wanted to make sure you can come celebrate the Pro-Life movement with us, and over 900 other Pro-Life heroes, just like Ruby and just like you!