The Supreme Court made a decision on Monday regarding a case involving a pregnant teenager's right to have an abortion without her parents' permission. The court overturned a ruling that said a state court clerk could be sued for denying the teenager's request to obtain an abortion without parental consent. Instead, the court sent the case back to the U.S. Court of Appeals for the Eighth Circuit with instructions to dismiss the case as it was no longer relevant.
In her dissent, Justice Ketanji Brown Jackson criticized the court's use of the legal doctrine Munsingwear vacatur. The doctrine addresses what should happen to a court decision when the appealed case becomes irrelevant while it is under review by a higher court. She believed that this doctrine should only be used in "extraordinary" or "exceptional" cases. Jackson argued that Chapman, the court clerk involved in the case, contributed to its irrelevance by agreeing to have their original case in Missouri district court dismissed.
Jackson insisted that the availability of Munsingwear vacatur should be limited to truly exceptional cases. She believed that Chapman's case was far from exceptional and that it was unfair to deprive her of the right to appeal. Jackson argued that it was important to hold the line and maintain the availability of appellate review.
The case began when a 17-year-old pregnant teenager, known as Jane Doe, sought permission from the court to have an abortion without her parents' consent. The court clerk, Michelle Chapman, told her that they would have to notify her parents about the hearing. Doe went to Illinois instead, where she obtained court permission and had an abortion. Chapman claimed immunity from the lawsuit, but both a federal district court in Missouri and the U.S. Court of Appeals for the 8th Circuit rejected her claim.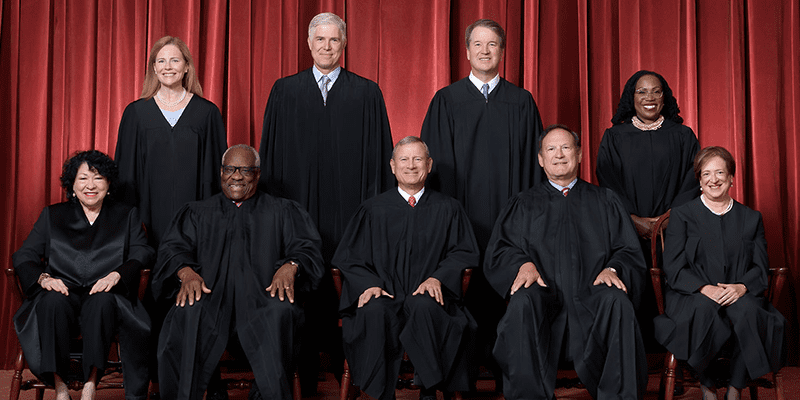 The Supreme Court agreed with Chapman that the ruling should have been thrown out because the case was made irrelevant by the Supreme Court's decision in Dobbs v. Jackson Women's Health Organization, which overturned Roe v. Wade and restored states' authority to protect preborn babies from abortion.
Jackson is known as one of the most woke Supreme Court judges in recent history. Far-left groups, including abortion organizations like Planned Parenthood and NARAL, cheered her nomination last year. Her professional life includes a litany of leftist efforts, such as authoring an amicus brief on behalf of pro-abortion organizations in a buffer zone case in which Jackson constantly disparaged peaceful sidewalk counselors who pray outside abortion facilities as engaging in "in-your-face" and "chaotic" activity that somehow fell short of "pure speech."
Thank you for reading this article! If you support our Pro-Life mission, give a life-saving gift today!