On the night of Tuesday, Nov. 12, five young men and women from Lumberjacks for Life, a Pro-Life student group at Stephen F. Austin State University, went out into the cold night air to prepare their Cemetery of the Innocents.
"It's a memorial for all of the lost victims of abortion," said club president Liz Miller, a senior majoring in Elementary Education. Together, the students spent hours preparing 100 white crosses, and setting them up in the grass on campus – each cross representing 183,304 preborn children lost to abortion since 2000.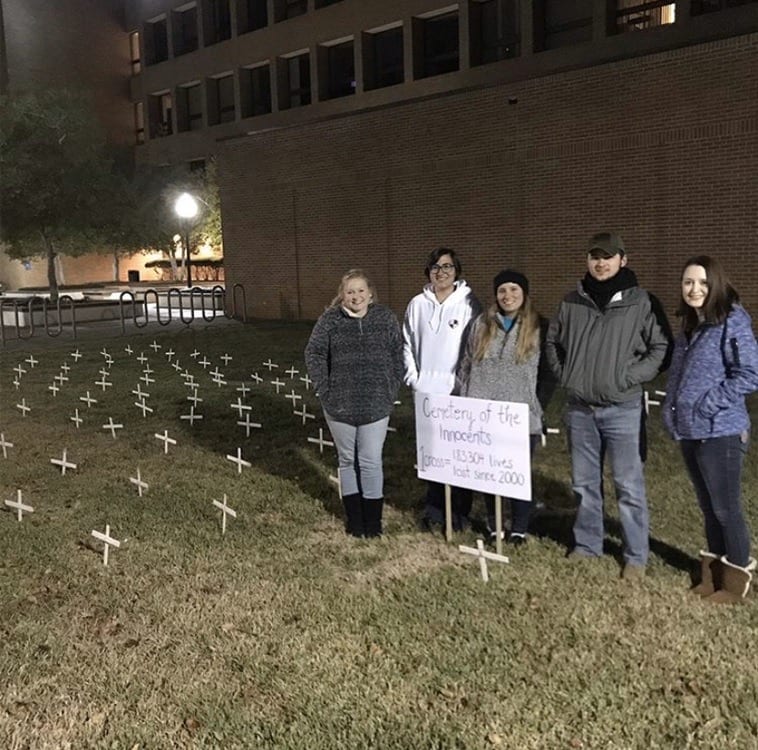 But when tabling chair Julia Thomas went out the next morning to set up a table and engage students who had questions or arguments about Pro-Life issues, she was shocked to see that someone stole the entire display!
She called club secretary Faith Hebert, who worked with the university's Department of Student of Affairs to find out what had happened. The school confirmed their permits were all in order, and that the supplies were not in the school inventory or maintenance facilities.
Soon, the university police contacted Faith, and decided to investigate the incident as a theft. Police are optimistic nearby cameras would provide the evidence needed to find the perpetrator, and promised to update the group on the investigation.
"My first thought was to pray for them," said Miller. "They must have a lot of hate and anger to do something like this, so I wanted us to pray for them. My second thought would be to just ask why."
Thomas agreed, adding "I understand that we can disagree, but that doesn't give you the right to take someone else's property, and to keep us from exercising our free speech — especially since it was 20 degrees!"
Sadly, Lumberjacks for Life, which has about 15 loyal members who regularly attend meetings, does not have the resources or time to get new university permits and repurchase all the supplies for another Cemetery of the Innocents, and will likely have to wait until next year.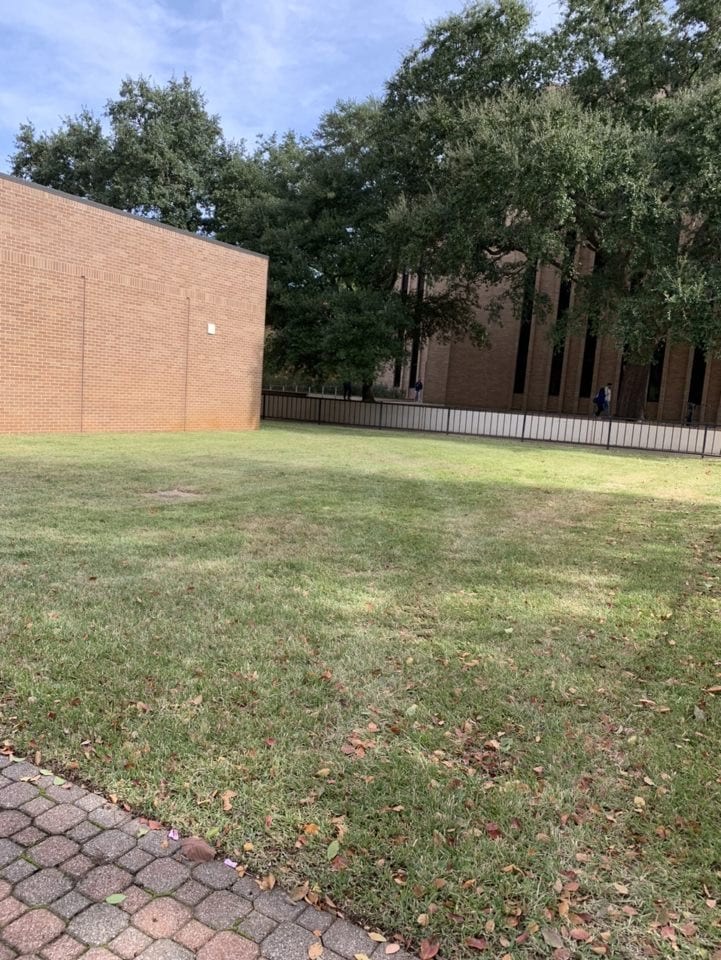 Lumberjacks for Life was founded in 2001 by Dr. Joseph Graham Fellows, including Texas Right to Life's General Counsel Emily Cook, and this was their third annual Cemetery of the Innocents. Miller, Thomas, and Hebert are all "newbie" members of the Dr. Joseph Graham Fellowship for College Pro-Life Leaders, a Texas Right to Life program that equips the next generation of Pro-Life warriors with resources and training on event organizing, fundraising, discussing and debating Life issues, and building a Culture of Life on campuses across Texas. All three of these young women have been shining representatives of the Pro-Life movement, and have shown the love of Christ through their grace in this stressful event.
"I just want to emphasize that we did this peacefully and with compassion," said Hebert. "We don't have any ill will toward anyone; we just wanted to memorialize those who have been lost. We also wanted to acknowledge the women who have made this choice and that they're hurting too."
Lumberjacks for Life is a wonderful group of bright, caring young people who deserve all of our prayers and support. You can follow them on Facebook and Instagram, both under the name Lumberjacks for Life. To contact the group, message them directly on either platform, or email lumberjacksforlife@gmail.com.
Use the donation form below to support educational efforts like the Dr. Joseph Graham Fellowship.

Support educational efforts like the Dr. Joseph Graham Fellowship!