Following weeks of threats and vandalism to Pro-Life groups and churches another Pro-Life organization was targeted and vandalized this week in Seattle.
In the dead of night an abortion activist threw rocks through Next Step Pregnancy Center's windows and spray-painted over the doors, "if abortion isn't safe you aren't either" and "Jane's Revenge."
Jane's Revenge is an extremist abortion group that has previously claimed responsibility for the attack on another maternity home in Wisconsin. Following the attack, Jane's Revenge issued a statement: "This was only a warning. We demand the disbanding of all anti-choice establishments, fake clinics, and violent anti-choice groups within the next thirty days."
Pro-Life group Wisconsin Family Action's office was fire-bombed and vandalized with the same message as in Seattle, "if abortion isn't safe you aren't either." Authorities investigating the attack found Molotov cocktails that had smashed through the windows, causing a fire that did not end up spreading far in the office.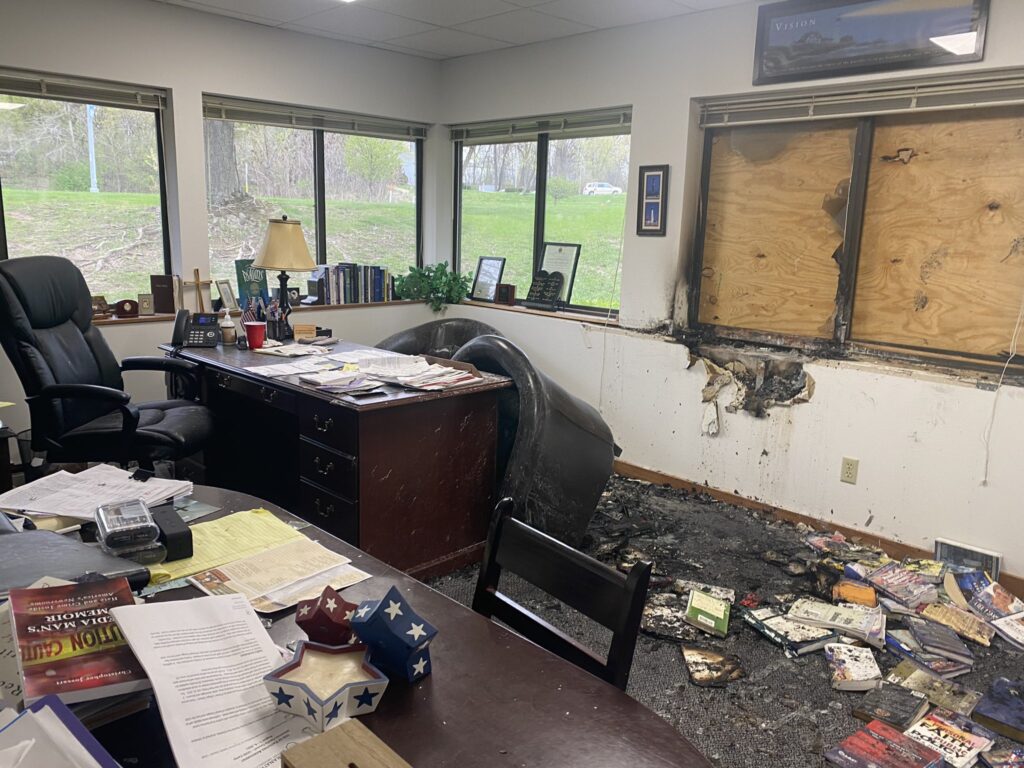 These attacks come as other Pro-Life institutions, churches in particular, have been targeted and attacked throughout the country.
One church in Olympia, Washington was vandalized with the messages, "If abortions aren't safe, then neither are you," "Abort the church," and "God loves abortion." Jane's Revenge has claimed responsibility for many of these attacks.
The group has expressly signaled its intent to use violence and intimidation to advance its abortion agenda. "We have run thin on patience and mercy," a video statement threatened, "we will adopt increasingly extreme tactics to maintain freedom over our own bodies."
These attacks on Pro-Life organizations increased dramatically following the leaked Supreme Court draft suggesting the overturn of Roe v. Wade. If Roe is overturned abortion through the third trimester will remain legal in Washington state.
Cean Williard, a pastor at one of the targeted churches, responded to the attack, saying they were "saddened that any group would choose to communicate through intimidation, vandalism or threats of violence," but that the "attack has not altered (their) resolve."
With hundreds of thousands of babies being savagely killed every year, the extreme and brutal practice of abortion remains among the leading causes of death for Americans. While groups like Jane's Revenge claim to fight for "freedom over our own bodies," their violent actions prove the true nature of what they are defending; the barbaric destruction of innocent human Life.
Our prayers are with all you face violence and persecution for their efforts to defend the most innocent and vulnerable members of our society. 
Join the pledge to pray for our country and an end to abortion:
Donate now to help defend Life>>