As a staunch defender of Life you are always spreading the Pro-Life message everywhere you go.
Now you can FINALLY represent the Pro-Life movement with powerful Pro-Life t-shirts and gear from the Texas Right to Life online store!
We are excited to announce that our online store will be opening with a major Independence Day sale July 1-4!
But before our store goes public, we wanted to let you in on the secret.
Because you are one of the staunchest defenders of Life we know, we want to offer you 15% off your purchase with an EXCLUSIVE discount code!!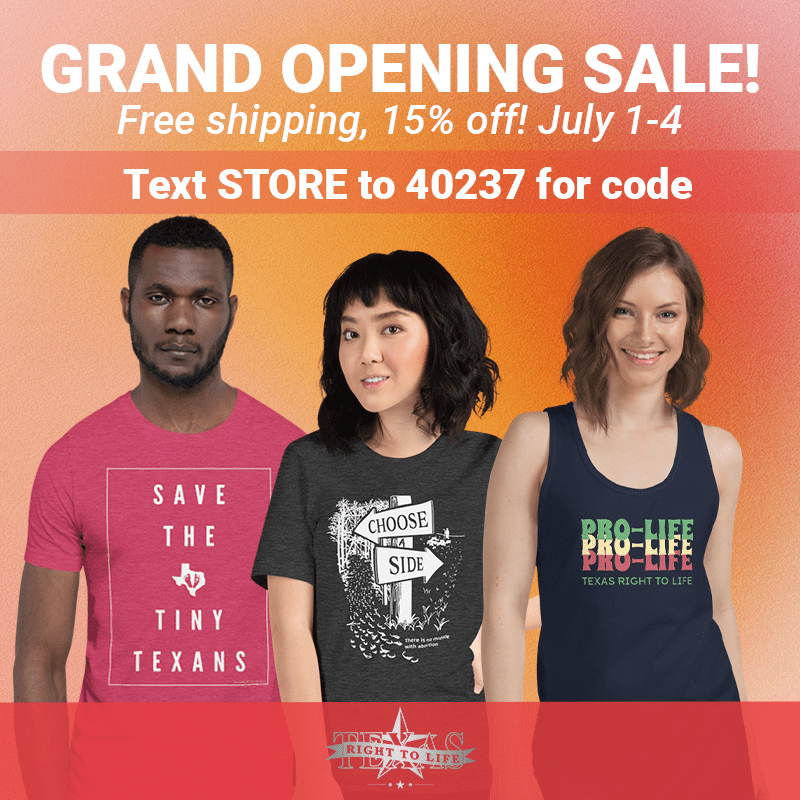 We cannot wait for you to see the awesome Pro-Life merch we have ready for you at the Texas Right to Life store! No matter your style or preferred fit we have something amazing waiting for you at the store.
We are going all out for our grand opening! All purchases July 1-4 will have FREE SHIPPING!
Best of all 100% of the proceeds from our store will contribute to the defense of innocent preborn babies and vulnerable patients!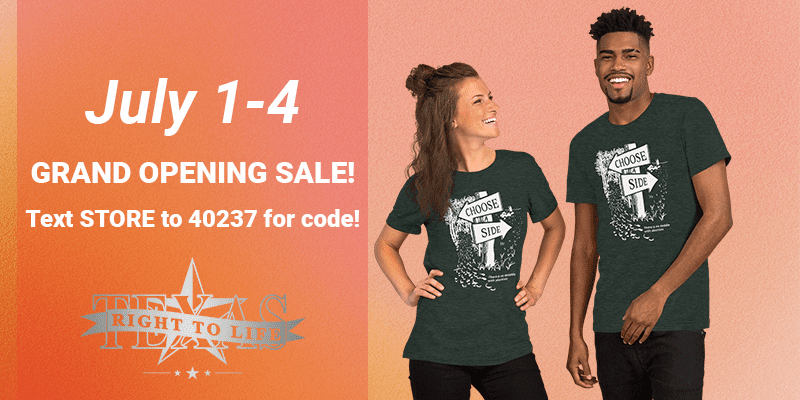 Don't miss the grand opening of the Texas Right to Life store! This is your exclusive chance to use your special discount, contribute to the defense of Life, and get awesome new Pro-Life gear!
Sign up below so we can send you your early-bird discount code for 15% off sitewide!
Our sale ends promptly at 11:59 p.m. on July 4 so don't forget to take advantage of our grand opening sale July 1-4.
Thank you for standing in defense of Life.