ACU for Life is the Pro-Life student organization at Abilene Christian University. This semester we were extremely active in our efforts to defend Life!
We held weekly discussions about Pro-Life current events and issues, worked with the Pregnancy Resource Center of Abilene, and raised funds for our first major Pregnant and Parenting Scholarship.
At the beginning of the semester we made blankets for the local pregnancy resource center. We had a major turnout each meeting as new and returning students were eager to help young mothers. Members had a great experience making new Pro-Life friends. The pregnancy resource center has told us how very grateful they are for our acts of service.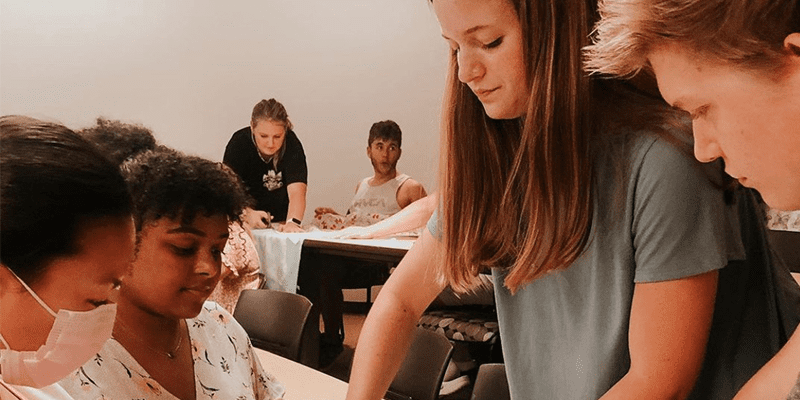 As we wrapped up the semester we were able to use the remainder of our funding to purchase and deliver baby supplies that the center desperately needed before Christmas break.
Another highlight from our semester is our fundraising efforts for our Pregnant and Parenting Scholarship. Our efforts were even more successful than we anticipated.
We hosted a table at the club fair during new student orientation and spoke to hundreds of new students who were very interested in our club. These new students helped us raise over a hundred dollars by buying t-shirts. We were really encouraged to know that there are so many young people who want to help the community and support Pregnant and Parenting students.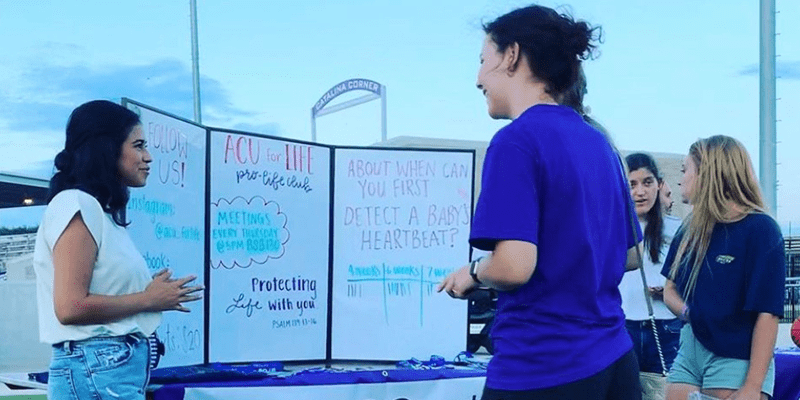 We continued to sell more shirts throughout the semester, held a raffle for a local coffee shop gift card, and even held a fundraiser at Torchy's Tacos. We were also extremely blessed when one of our members made a major donation of a thousand dollars!
We are already very close to meeting our goal of three thousand dollars and we still have the entire Spring semester to fundraise!
Overall ACU for Life has had a truly remarkable semester. This is even more incredible considering we are just now returning to a more normal semester after Covid.
As the President of ACU for Life for a second year now, I'm beyond proud of all the efforts this group has contributed to the Pro-Life movement.
Though this Fall semester was exciting and fulfilling, I cannot wait to see the incredible good that we will accomplish for the ACU community and Pregnant and Parenting students in the Spring.
Did you enjoy this article? Donate now to spread the Pro-Life message!