The Pro-Life fight is not finished!
Democrat lawmakers in Austin introduced 9 bills to repeal the Right to Life of unborn children and enshrine abortion in our state Constitution.
Illegal websites are selling abortion pills from overseas, primarily targeting college students.
Groups like Planned Parenthood TRIPLED their funds to find innovative ways to kill unborn children after the Supreme Court's ruling.
This is not the time to back down. With 50 years of experience, Texas Right to Life knows how to confront these new attacks.
Our Pro-Life college scholarship program is the largest in America, and our full-time lobbyists monitor over 3,000 bills in Austin to stop pro-abortion policies, increase funding for pregnancy centers and adoption agencies, and protect patients' rights to make their own life-and-death medical decisions.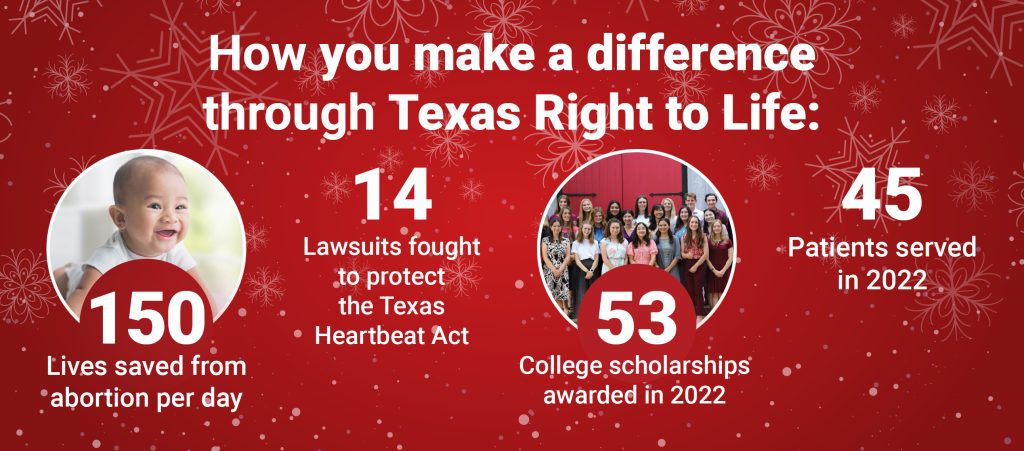 Your gift will help rescue 150 babies per day and build on our historic accomplishments. But without your support, we will be forced to cut our life-saving programs.
Would you prayerfully consider giving the gift of Life to thousands of children and families?
Give now >>