In 2014, I was a student at Texas Tech in Lubbock. Back then there was no Pro-Life group at Tech. As a Dr. Joseph Graham Fellow, I knew I had to start one.
But I had one, BIG challenge ahead of me…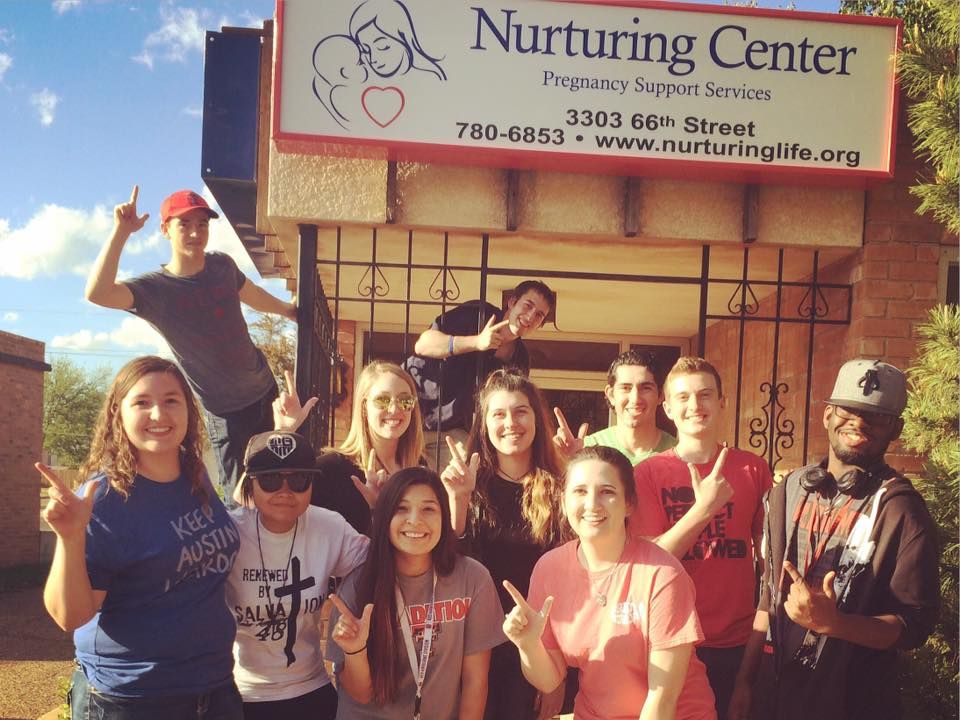 Five students had already tried to start a group in the past and they all failed. They couldn't find an advisor. Finding a faculty sponsor would be my first and biggest challenge.
On the first day of school, I got a list from the student activities center of potential faculty sponsors, I sent a big batch of emails to them, and then immediately started praying.
The SECOND I said "amen," a woman responded saying "Kim, I am interested. Let's meet to talk about it." She became the group's sponsor and we got up and running!
When we work to protect the innocent preborn, God makes miracles happen! Will you help students continue their life-saving work by donating today?
On our very first experience tabling, our group was already having a huge impact on campus.
We touched one girl's soul in particular. At first the girl walked by our table and didn't say anything. Then she walked by again and started talking to us. At first she was furious at us,but then she broke down crying.
She shared that she just had an abortion, and that now she couldn't even look at a child without the pain boiling over in her heart. We told her about the love of Jesus and pointed her to Rachel's Vineyard.
We never heard from her again, but I was haunted by the question of how many other women on campus felt that same pain.
Abortion hurts women and so many of them feel alone after they make that life-changing decision.
Because of the Dr. Joseph Graham Fellowship, hundreds of college students have been impacted by the Pro-Life movement.
Not only are dozens of new Fellows being trained and sent out each year, but they are educating and helping hundreds (or even thousands) of other students on their own campuses.
I know how hard starting a Pro-Life group is. College campuses are dark places dominated by the anti-Life movement.
Will you help three new groups get off the ground in the fall? Will you help fight the pro-abortion narrative prevalent at universities? Will you support the growth of the Dr. Joseph Graham Fellowship?
Raiders Defending Life has grown faster than I could have imagined and accomplished so many wonderful things!
Less than two weeks ago, the Raiders Defending Life were pivotal in making Lubbock a Sanctuary City for the Unborn to prevent Planned Parenthood from committing abortions in the community. They also started a pregnant and parenting scholarship to help women and parents choose Life without giving up on their education. They awarded 14 scholarships this year alone!
College students and young adults are Pro-Life! They need your help in advancing the fight at their school. Will you give a gift of $75, $250, $600, or more today to ensure the future is Pro-Life?