Nancy Ariza, Mary Pinedo, and Hector Ariza are students at Texas A&M University who are leading a groundbreaking movement to protect Life in their community.

Because of their efforts, and those of a diverse network of Pro-Life leaders, Bryan, Texas, may soon be the largest city yet to outlaw abortion within their community. 

Local Pro-Lifers are pushing for a city ordinance which would make Bryan a "Safe Haven City for the Unborn" by declaring abortion to be murder and prohibiting any abortions from taking place within the community.
This Safe Haven Ordinance would impose civil liabilities on anyone commiting abortions within Bryan. To be very clear, the ordinance would not punish nor endanger women, but rather exclusively penalizes abortion providers.

The proposed ordinance is similar to those already passed in over 20 Texas towns, including Waskom and Big Spring. The ordinance has been carefully and legally drafted to protect preborn children in Bryan from abortion while also protecting the city from an expensive lawsuit.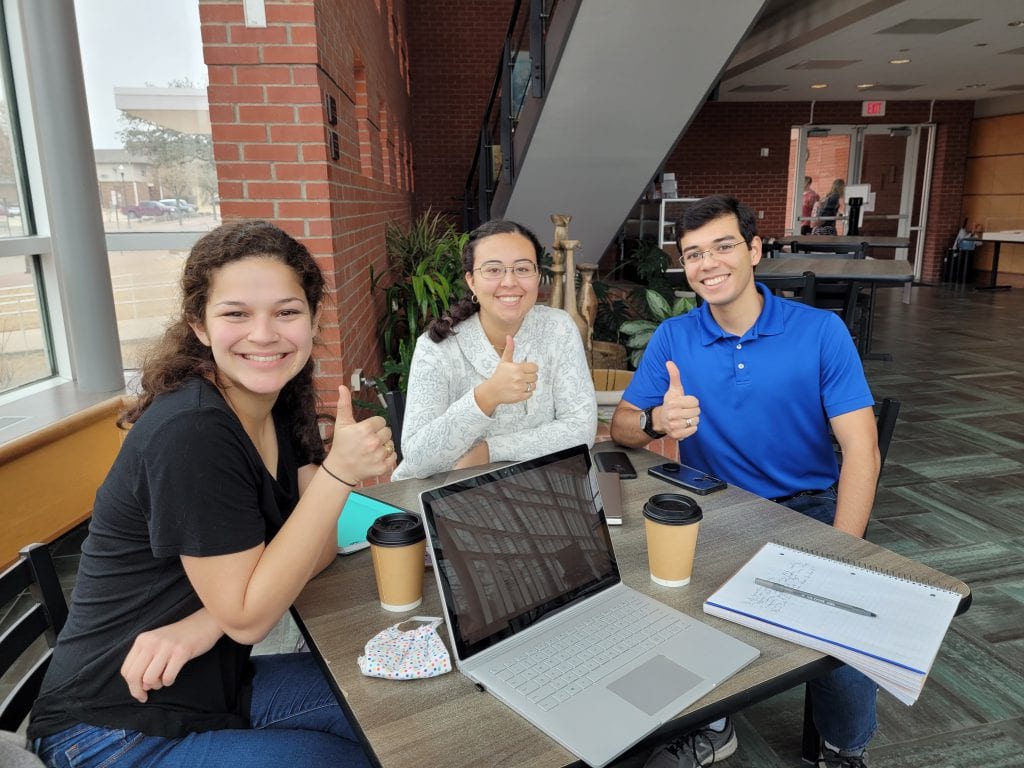 The city of Bryan holds a special significance to the Pro-Life movement. Until as recently as 2013, Bryan was host to a Planned Parenthood abortion facility. But the people of this incredible city made their voices heard, and today that facility is no longer open. 

The organization which led the charge to close Planned Parenthood's Bryan facility, 40 Days for Life, is committed to peacefully and prayerfully opposing the abortion industry wherever it is found. 40 Days for Life has grown from a local volunteer effort in Bryan to an organization spanning the globe. 

Local 40 Days for Life leaders in Bryan remember all too well the long uphill battle to extricate their city from Planned Parenthood's grasp. They see the Safe Haven for the Unborn Ordinance as an opportunity to cement their hard-won victory.

Bryan has grown to be what Nancy (Biomedical Engineering, '23) calls a "beacon of hope for the Pro-Life movement."

Now, citizens and student leaders alike are calling on the Bryan City Council to take the next step to protect innocent human Life by making Bryan a Safe Haven for preborn children.

As Hector (Industrial Systems Engineering, '23) explains, this Safe Haven Ordinance would allow Bryan to once again lead the Pro-Life movement and cement the city's already established legacy of standing up to and defeating the abortion industry.

Bryan, the sister-city to College Station, is home to over 84,000 Texans, and is made up of a mix of families and college students. A vibrant and family-friendly city, Bryan also happens to be co-home of Texas A&M University, one of the largest universities in the United States.

This enormous student population puts Aggies, and therefore Bryan, squarely in the crosshairs of the abortion industry. 

The abortion industry targets and preys on college students. Studies have found that 79 percent of Planned Parenthood facilities are within walking distance of a college campus. While an alarming 34 percent of all abortions committed in the U.S. are on women between the ages of 20 and 24.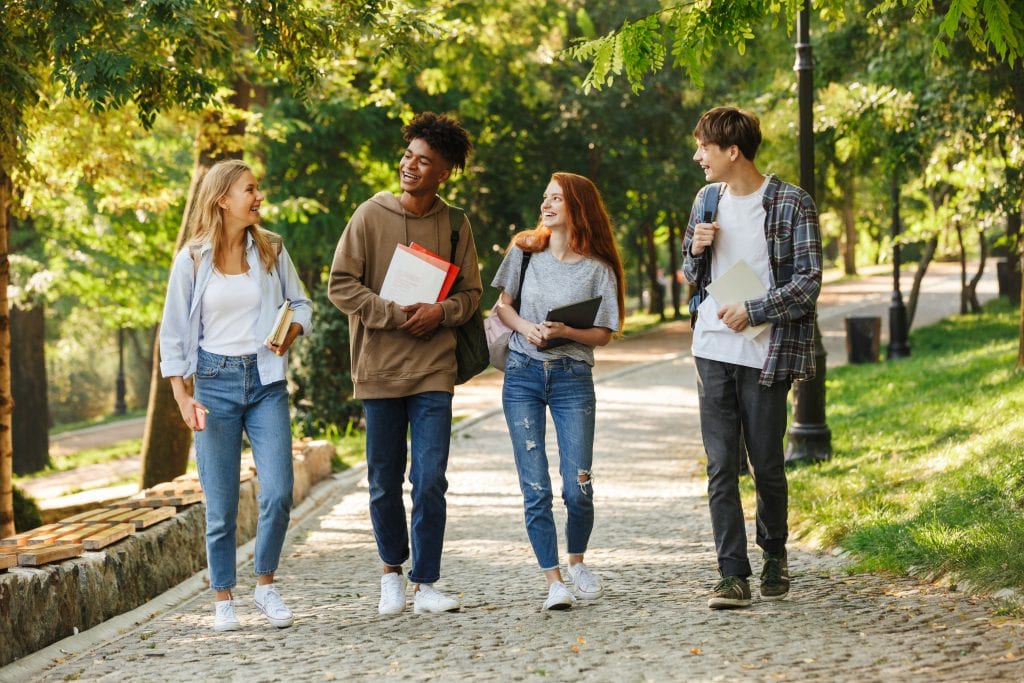 "There isn't an abortion clinic open (in Bryan) now, but that isn't to say there won't be one in five years," stated Mary (Industrial Systems Engineering, '21), citing the abortion industry's targeting of college students.

The abortion industry has done this before. In 2020 Planned Parenthood re-established an abortion facility in Lubbock, which is also home to a large student population and had been free of the abortion industry since 2013. This is the exact situation the Safe Haven Ordinance is intended to prevent. 

Bryan, like Lubbock, is a prime target for the abortion industry. If the people of Bryan are not proactive, the abortion industry may return to re-infect their community.

Aggies, like Texans, are notorious for being loud and proud. One thing is for sure, Aggies and Texans don't go halfway on anything.

To students Nancy, Mary, and Hector the idea that Aggies should lead the Pro-Life movement just makes sense.

All three are Texas Right to Life Fellows and attribute much of what they have achieved so far to their training and guidance from TRTL mentors.

They are also members of the Pro-Life Aggies club (PLA).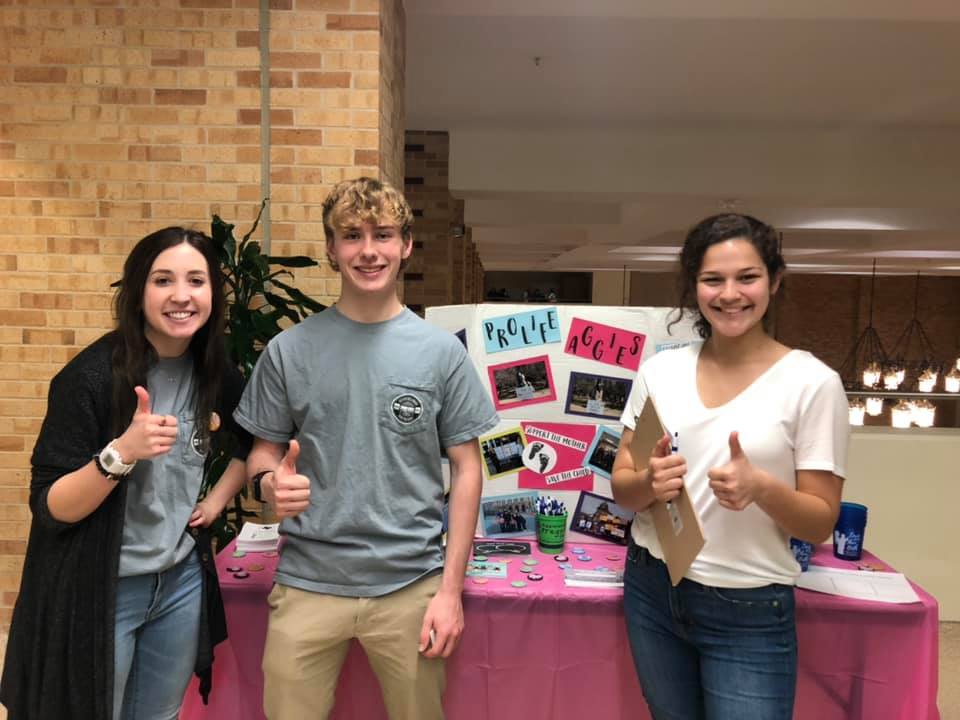 ""The abortion industry has preyed on college students for far too long. Pro-Life Aggies proudly offers Life-affirming resources instead, like scholarships and free babysitting for the pregnant and parenting student community at Texas A&M." says Katie Paxton, president of PLA. "Pro-Life Aggies is in full support of the Bryan Safe Haven for the Unborn ordinance as it protects the sanctity of human Life here in our community," 

Nancy, Mary and Hector are not political experts. They are engineering students. But they are not letting that stop them from taking the lead to defend Life. "Why wait for someone else to do it?" Hector asked. "We see the need and we are just doing everything we can to fill it." 

"This is a human rights issue," Mary stated. "We cannot ignore the rights of the unborn. It all comes down to valuing a person from the beginning."

The city of Bryan is once again leading the Pro-Life movement. Nancy, Mary and Hector have been joined by a strong network of local leaders, legal experts, pregnancy resource centers, churches, and of course the Pro-Life Aggies club. Together, they have already met with the mayor and are working hard to gain the support of the City Council on this initiative to defend Life. 

"This can be done," Nancy explained, "Bryan is going to be the tipping point, to show larger cities not to be afraid." 

We commend the efforts of Nancy, Mary, and Hector and of all the Bryan Pro-Life organizations to lead the movement and defend Life in their community.

But important work requires the support of many good people. Please support Nancy, Mary, and Hector's efforts in your prayers. If you live in the Bryan/College Station area or feel inspired to join your community to this movement, your help is greatly needed! 

Now is the time for citizens everywhere to stand in support of protecting their preborn neighbors.