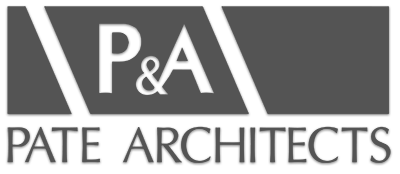 Pate Architects is one of the Permian Basin's most respected architectural design & planning firms with a long history of providing professional services to clients throughout Texas & the southwest.
More than 30 years of design & planning experience has given us a portfolio which includes new construction & renovations for over 400 successful building projects.

Curtis Steel is one of the largest locally owned steel distributors of flat-rolled steel products in Texas. We opened our doors in 1976 and are celebrating 46 years of providing our customers with high-quality steel products. With locations in Houston, Dallas-Ft.Worth, and the Rio Grande Valley, we welcome the opportunity to provide your sheet and coil needs.

Based in Waller, TX, HSI Services, Inc. is a top provider of water control products that ensure long-term sustainability for a number of applications. Formerly known as Hydrological Solutions, Inc., our team has over 75 years of experience in the water management industry and is committed to providing resources for our clients that are both cost-effective and dependable.
HSI Services was founded in October 1996 on the principle of providing the highest quality of service to the industries we serve. This goal, coupled with our commitment to being the experts in our field, drives our team to continually find ways to improve our existing and future products. Believing that the providence of God will not be compromised, we recognize the following values as pillars for our business: Honesty, integrity, excellence, safety, innovation, and high-quality.

At Pencco, we are committed to performing at the highest level so our customers can do the same. From our manufacturing facilities and extensive distribution network to our world-class engineers and sales professionals, Pencco is not just meeting the highest standards, but setting them.
We specialize in water treatment chemistries for various applications. Our water treatment chemicals include innovative, unique solutions for each customer's specific needs. We are dedicated to providing personalized service and reliable water treatment chemicals, based upon traditional values of integrity and trust.

At Total Mouth Fitness, our goal is to improve the overall health of our patients. Our mission is to provide the most comprehensive oral care available through the use of cutting edge technology and procedures, while maintaining our commitment to a mercury safe office. We hold ourselves to a higher standard in the use of the most biocompatible materials on the market today.
As a biologic dental office, we offer services to patients that are looking for a metal free alternative, as well as a healthier choice when it comes to how treatment is done and what type of materials are used. Although our office is unique in its specialty, we are still a general dental practice.

Clean Team Plumbing is owned and operated by Brad Mallory. Brad is a certified master plumber in both Texas and Alabama. He has been in the plumbing industry all his life and has worked at every level of the field. He enjoys working with the public and helping them with their needs more than anything. He is married to his wife Jennifer and they have two sons. He is an avid golfer and enjoys watching football, most especially his beloved Alabama Crimson Tide. Brad and his family are very active in their community and church.

We are Human Coalition—a collective of individuals bound together in answer to a common call: to do all we can to remove the stain of abortion from America. We are change agents—not simply because we are against abortion but because we are for life. We are for preborn babies who need to be protected in the womb; for women who should not have to choose the life of their baby for a fulfilling life; for families whose members should flourish in an environment of value and love; for mothers and fathers who deserve a chance at being mothers and fathers; and for society that needs all its children to live and thrive if it is to be called "civilized."
The health of any civilization is measured by the culture it creates and celebrates. In America, since 1973, when the U.S. Supreme Court legalized abortion-on-demand in Roe v. Wade, our's has been one of sterilized death—not of combatants on the battlefield but of babies in the medical confines of hospitals and clinics . . . and in the intimacy of the womb.
Abortion is a stain on America. And the God who gives life will not hold us guiltless. Thomas Jefferson wrote, "I tremble for my country when I reflect that God is just and that His justice cannot sleep forever."