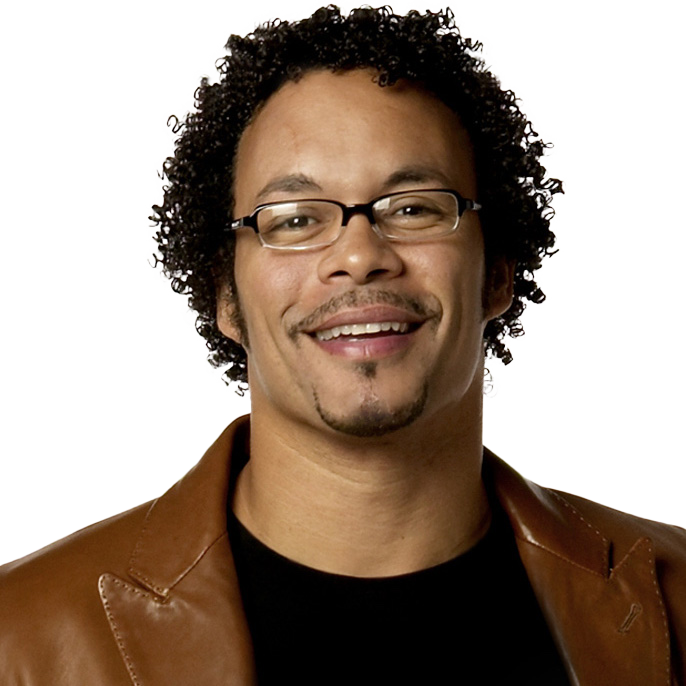 Ryan Bomberger
Keynote Speaker
Ryan has a rather unique perspective of the innate nature of Purpose. His biological mother was raped yet courageously gave him a chance to live and the beautiful gift of adoption. He was adopted at 6 weeks of age and grew up in a loving, multi-"racial" Christian family of 15. With siblings of varying ethnicities, he grew up with a great appreciation for diversity. Ten of the thirteen children were adopted in this remarkable family. His life defies the myth of the "unwanted" child as he was adopted, loved and has flourished.
Today, he is an Emmy® Award-winning Creative Professional who founded The Radiance Foundation (TRF), a life-affirming 501c3, along with his wife, Bethany. He is a factivist, international public speaker, columnist, educator, broadcast media designer, producer and author of the powerful book, Not Equal: Civil Rights Gone Wrong.
From congressional briefings on Capitol Hill to launching billboard campaigns (see our latest Life Has Purpose campaign) in major cities across the country to advocating for adoption (see our AdoptedAndLoved.com initiative) to inspiring youth & adults with their one-of-a-kind multimedia presentations, Ryan has had incredible opportunities to address hundreds of thousands in live events across the country.
He was the creative force behind the first ad campaign to expose abortion's hugely disproportionate impact in the black community. The bold TooManyAborted.com billboards/web campaigns made an unexpected impact in the pro-life movement. The effort received massive media coverage from The New York Times, USA Today, LA Times, CNN, MSNBC, the Associated Press, Washington Times, Fox News, ABC World News with Diane Sawyer, and across the blogosphere. The extensive media attention enabled The Radiance Foundation, and Ryan's personal story of adoption, to reach millions. Working in conjunction with noted national civil rights leaders like Dr. Alveda King (niece of Dr. Martin Luther King, Jr.), Ryan is involved in national efforts to expose and defund Planned Parenthood by illuminating this human rights injustice. He has also traveled the country helping pregnancy help centers raise millions of dollars at fundraising events to support women and their children (born and unborn).
His regularly published articles address the cultural dynamics of abortion, adoption, eugenics, fatherlessness, natural marriage, racism, #BlackLivesMatter, poverty, LGBT and judicial activism, free speech and religious liberty. Sometimes his thoroughly researched and pointed remarks rile establishment folk, like the nation's oldest civil rights organization, the NAACP. The nation's oldest civil rights organization sued Ryan and The Radiance Foundation for exercising their First Amendment right to parody the organization's name. With the incredible help of Alliance Defending Freedom, Radiance was victorious after two years in federal court!
Through Radiance, Ryan has worked with organizations around the world to illuminate the truth about human dignity. Ryan earned his Masters in Communications from Regent University where he was named an Alumnus of the Year. He and Bethany also received the Messiah College Christian Stewardship Alumni Award. Ryan was recognized for his leadership on pivotal social issues by Star Parker and given C.U.R.E.'s inaugural Lion Chaser Award (based on 2 Samuel 23:20). In March 2017, Ryan was honored to be given the Ignite Courage Award by the Delaware Family Policy Council for his courage in standing for the truth in love (I Corinthians 16:13-14). The Institute on Religion & Democracy also named Ryan as one of the 100 Influential Protestants You Ought to Know.
Ryan has several decades of experience in leadership as well as in mentoring and educating young people. As a creative professional who loves to educate he has been able to share with diverse audiences about core identity issues (life, "race", sexuality). Through creative ad campaigns, powerful multimedia presentations, fearless journalism, and compassionate community outreach, The Radiance Foundation addresses a myriad of social issues in the context of God-given purpose. As Chief Creative Officer of The Radiance Foundation, Ryan hopes to continue to impact millions to embrace their intrinsic value and the incredible possibility with which we are all created.
Ryan is happily married to the love of his life, Bethany. They are the proud homeschooling parents of four amazing children, two of whom were adopted. They are his daily inspiration in illuminating that every human life has purpose.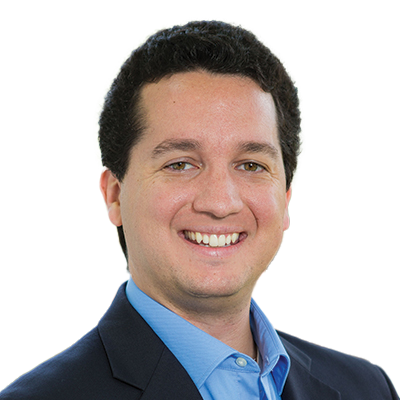 Trent Horn
After his conversion to the Catholic faith, Trent Horn earned master's degrees in the fields of theology, philosophy, and bioethics. He serves as a staff apologist for Catholic Answers, where he specializes in teaching Catholics to graciously and persuasively engage those who disagree with them.
Trent models that approach each week on the radio program Catholic Answers Live and on his own podcast, The Counsel of Trent. He has also been invited to debate at UC Berkeley, UC Santa Barbara, and Stanford University.
Trent is an adjunct professor of apologetics at Holy Apostles College, has written for The National Catholic Bioethics Quarterly, and is the author of nine books, including Answering Atheism, The Case for Catholicism, and Why We're Catholic: Our Reasons for Faith, Hope, and Love.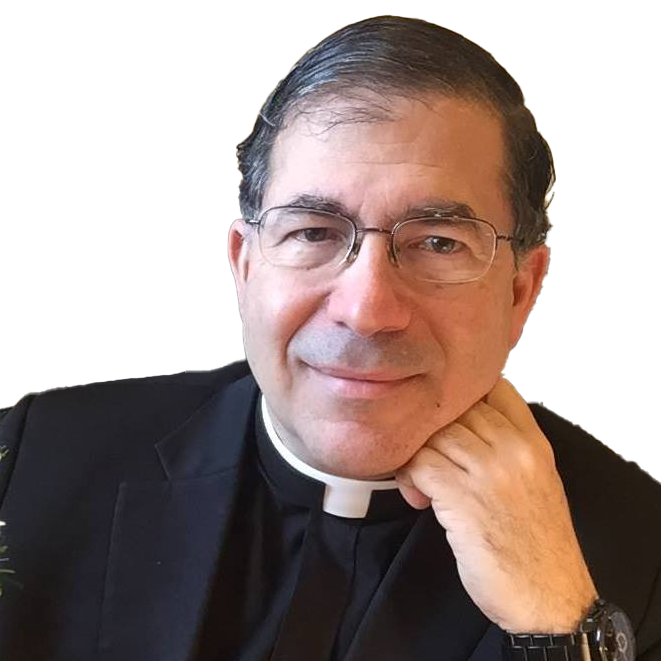 Fr. Frank Pavone
Fr. Frank Pavone is one of the most prominent pro-life leaders in the world. Originally from New York, he was ordained in 1988 by Cardinal John O'Connor, and has dedicated his entire life and ministry to ending abortion. In 1993 he requested and received permission to serves as the National Director of Priests for Life, the largest pro-life ministry in the Catholic Church. He is also the President of the National Pro-life Religious Council, and the National Pastoral Director of the Silent No More Awareness Campaign and of Rachel's Vineyard, the world's largest ministry of healing after abortion. He travels throughout the country, to an average of four states every week, preaching and teaching against abortion. He broadcasts daily to hundreds of thousands of people on television, radio and online programs. Mother Teresa asked him to speak in India on the life issues. The Vatican appointed him to the Pontifical Academy for Life and to the Pontifical Council for the Family to help coordinate the pro-life activities of the Catholic Church. He was present at the bedside of Terri Schiavo as she was dying and was an outspoken advocate for her life. Members of Congress have invited him address the pro-life caucus, and to preach at the prayer service they had in the Capitol just prior to the vote on health care reform. He served on the Pro-life and Catholic advisory boards of both of President Trump's election Campaigns and in 2020 was National Co-Chair of Pro-life Voices for Trump. He currently serves on former President Trump's National Faith Advisory Board. He received the "Proudly Pro-life Award" by the National Right to Life Committee, and numerous other pro-life awards and honorary doctorates. His work has been praised by Presidents, Popes, and countless citizens. He is the author of four books, Ending Abortion, Not Just Fighting It; Pro-life Reflections for Every Day; Abolishing Abortion, and Proclaiming the Message of Life. Norma McCorvey, the "Jane Roe" of the Supreme Court's Roe vs. Wade abortion decision, called Fr. Frank "the catalyst that brought me into the Catholic Church."
Destiny Herndon-De La Rosa
Destiny Herndon-De La Rosa is the founder and president of New Wave Feminists, a consistent life ethic organization, based out of Dallas, TX.
New Wave Feminists made national headlines in 2017 by being publicly removed as sponsors from the Women's March on Washington because of their prolife views. (They went anyway.)
Since then NWF has been helping pregnant migrant mothers along the Texas/Mexico border, and have recently opened the first ever Consistent Life Ethic shelter in Juárez, MX which houses women and children and will also be offering women's healthcare to the surrounding community.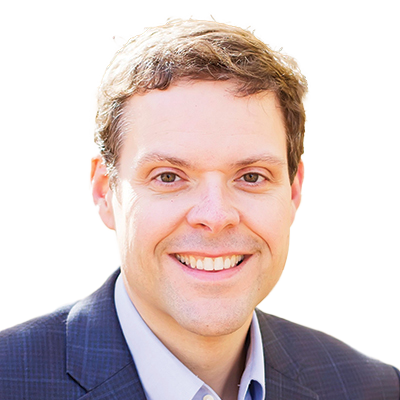 Herbie Newell
Herbie Newell is the President/Executive Director of Lifeline Children's Services and its ministry arms including (un)adopted, Crossings, Families Count and Lifeline Village. Herbie holds a Master's degree in Business/Accounting from Samford University. He joined the Lifeline team in 2003 as Executive Director. Under Herbie's leadership, Lifeline has increased the international outreach to 25 countries, grown into 17 states, attained membership with ECFA (Evangelical Council for Financial Accountability), begun an extensive foster care ministry, achieved accreditation Internationally under The Hague Treaty, and started its (un)adopted strategic orphan care ministries in over 10 countries. Herbie speaks nationally at conferences and events, and regularly preaches throughout the world on Gospel-driven justice. Herbie is the author of the book "Image Bearers." He and his wife, Ashley, live in Birmingham, Alabama and are parents to a son, Caleb, and daughters Adelynn and Emily.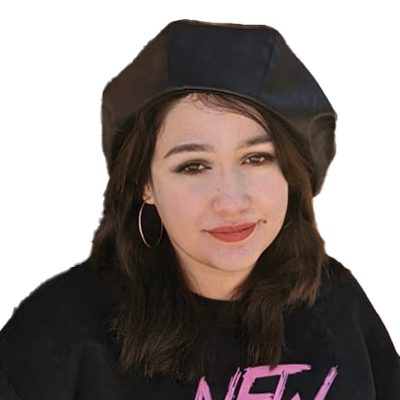 Karina Breceda
Karina Breceda has been a Fronteriza activist since 2011. She has worked at shelters in both Texas, and Mexico and believes migration and honoring the human dignity of migrants, both born and preborn, is a pro life issue. She is currently the co-founder and executive director of the New Wave Feminists' Consistent Life Ethic Shelter in Juárez, Mexico.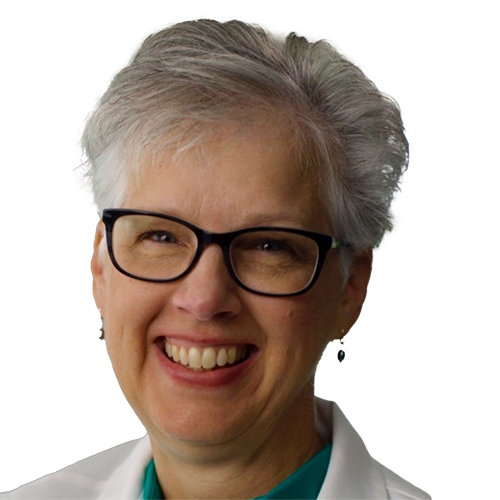 Dr. Catherine Stark
Dr. Catherine Stark is a board certified OB/GYN, who has been a practicing pro life physician for over 25 years.  A Michigan native, she graduated from Wayne State University in Detroit with a B.S in Pharmacy, and after 10 years working as a Registered Pharmacist, returned to Wayne State for her Medical Degree.  She completed a residency in obstetrics and gynecology at William Beaumont Hospital in Royal Oak, Michigan in 1998, then founded a flourishing private practice in the Detroit area with other like minded pro life physicians.  She has had the privilege of caring for thousands of pregnant women and their unborn children during her career.  She has been a volunteer medical director for three Pro-Life pregnancy resource centers in Southeast Michigan for many years, and has been a member of the Abortion Pill Reversal Network for the past four years.  She has also participated in multiple short term medical mission trips overseas.
She is the mother of four adult children and proud grandmother of 13.  Since her retirement from her private practice one year ago, she is now focusing on her Pro Life work, including providing free prenatal care for uninsured women through two of the pregnancy centers she directs.  In her spare time, she enjoys traveling and spending time with her beautiful grandchildren.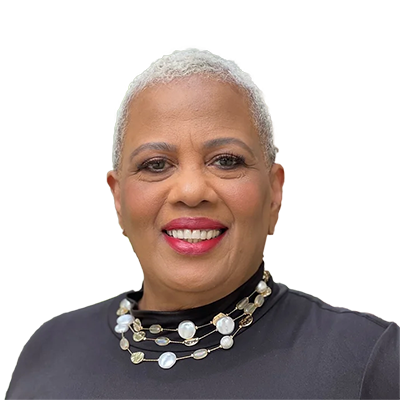 Sylvia Johnson
Sylvia is the Chief Executive Officer of Houston Pregnancy Help Center, Inc., which currently has three locations in Houston, Texas: Fifth Ward Pregnancy Help Center located on the corner of Shotwell and the East Freeway, the Downtown Pregnancy Help Center located at San Jacinto and Alabama, and the new Medical Mobile Van which serves the greater Houston area. Sylvia has served as a Pregnancy Help Center Director for the past 35 years and has opened five Crisis Pregnancy Centers and assisted with the opening of two others. These centers provide services to over 10,000 clients per year. Under her leadership, medical services were implemented. Sylvia is known as "The Encourager," a woman of vision and most importantly a woman that loves God and His people.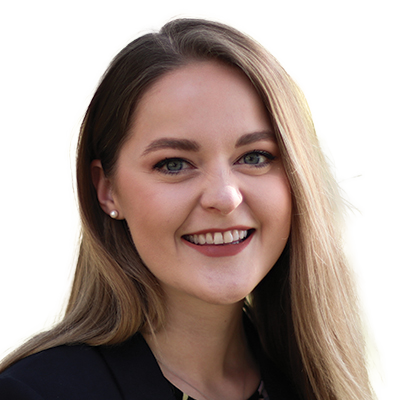 Katherine Pitcher
Katherine Pitcher is from McKinney, TX and is the founder and Executive Director of Texas Law Students for Life at the University of Texas School of Law, where she will graduate with her juris doctor in 2024. She graduated from Texas A&M University in 2018 with a degree in Psychology and Spanish. Before law school, she worked as a lobbyist with the Texas Legislature and as a legal assistant for Texas Right to Life. At UT Law, she is on the Texas Federalist Society Executive Board and helps edit the Texas Review of Law and Politics, and she has interned with the Office of the Attorney General of Texas. After law school, she plans to work as a litigator in Texas. She lives in Austin with her husband, Tim.