21st Annual
Celebration of Life
Benefiting Texas Right to Life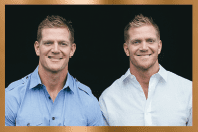 Featuring the Benham Brothers
David and Jason Benham are former professional baseball players, nationally acclaimed entrepreneurs, and best selling authors. Their rise to success earned them a reality show with HGTV that was set to air in the fall of 2014 – yet the show was abruptly cancelled because of their commitment to Biblical values. The brothers continue to stand for what they believe and travel the country encouraging others to do the same.
For more information, contact
ProLife@TexasRightToLife.com or 713-782-5433.
Silent Auction: Return Policy Terms and Conditions