Texas Right to Life is thrilled to announce that our 25th Annual Celebration of Life will be held on Saturday, October 29, at the Hilton Americas-Houston.
The exclusive sponsor reception will start at 6 p.m., and the main program with dinner will begin at 7:30 p.m. We have much to celebrate this year!
2022 brought the end of the tyrannical rule of Roe v. Wade. Praise the Lord!
This is a cause for celebration, and we hope you will join us. We want to see you there, because God wrought this victory through your tireless dedication and witness to His Truth. This is also an opportunity for us all to regroup and be prepared for the battles to come.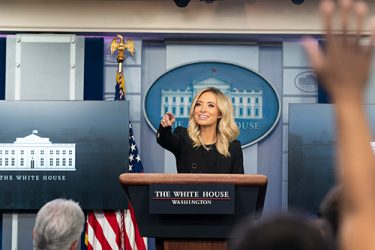 Keynote Speaker: Kayleigh McEnany
Kayleigh is the former White House Press Secretary, serving in the final year of President Donald Trump's administration. Prior to working in the White House, Kayleigh worked as the National Press Secretary for the Trump Campaign and formerly the National Spokesperson for the Republican National Committee. Before joining the RNC, Kayleigh worked as a political commentator at CNN and across cable news.
Kayleigh graduated from Harvard Law School with a Juris Doctor and Georgetown University School of Foreign Services with a degree in international politics. She also studied politics and international relations at Oxford University, St. Edmunds Hall. Kayleigh is a recipient of the Department of Defense Medal for Distinguished Public Service and the Department of Homeland Security Secretary's Public Service Award. She is the author of the new book For Such a Time as This: My Faith Journey through the White House and Beyond.